THE WELCOME TO GEORGIA – NATIONAL TOURISM AWARDS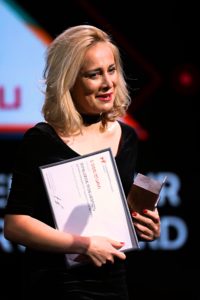 Georgia is one of the most beautiful and ancient countries in the world, with its untouched nature, history, mountains and architecture. This small country is a real paradise for all kind of travellers throughout tthe whole year.
Let Tbilisi be the starting point of your unforgettable journey. Georgia's ancient and vibrant capital, which despite its small size, has a lot to offer, from its historical buildings and monasteries to its quaint cafes and elite restaurants. Backpackers can navigate easily on a budget and one of the best hostels is Pushkini 10 while for more discerning travellers looking for comfort as well as culture, city offers many cozy and beautiful high-end options. There are three hotels we recommend: Ramada Encore Tbilisi – THE BEST VALUE–STANDARD ACCOMMODATION; Radisson Blu Iveria Tbilisi – THE BEST VALUE–PREMIUM ACCOMMODATION; Tbilisi Marriott Hotel – THE BEST HOTEL OF INTERNATIONAL CHAIN IN GEORGIA AWARD. Beside hotels, if you are looking for apartments in Georgia, then the first Airbnb management company THE BEST TOURISTIC START UP, Wehost, will guide you.
Georgian Cuisine and wine making is an integral part of Georgian cultural heritage. Archaeologists agree that cultivation of wine grapes dates back some 8,000 years, which makes Georgia the real cradle of wine! And here are places where you truly can feel the taste of worldwide famous Georgian cuisine and wine: Restaurant of ETHNO TSISKVILI – WINNER OF THE BEST TRADITIONAL GEORGIAN RESTAURANT AWARD; Barbarestan – CONCEPT CAFÉ/RESTAURANT AWARD; Chateau Mukhrani – BEST WINE TOURISM; Baia's Wine- THE BEST YOUNG WINERY AWARD; Finally, THE BEST WOMAN ENTREPRENEUR IN THE TOURISM INDUSTRY winner, Tinatin Dugashvili, who is the founder of Family type tourist destination in the Kvareli region, Wine Yard N1.
One of the key reasons for tourism is the country's location: from one side surrounded by Caucasus Mountains and from another side, the Black Sea. For mountain and ski lovers we highly recommend a visit to the beautiful ski resort, Gudauri, which is a prominent skiing destination, and where you can stay in the newly opened, unique design hotel Quadrum Ski & Yoga Resort – CONCEPT ACCOMMODATION AWARD.
Georgia is also well known for its artesian natural springs and its spa-resort – Borjomi, which is the home to the most extensive ecologically-themed amusement park in the Caucasus. In the best location the hotel Borjomi Likani hotel – BEST MOUNTAIN ACCOMMODATION and THE BEST WELLNESS & SPA RESORT – and Crowne Plaza Borjomi will be glad to host you.
If you are an adventure traveller the Altihut 3.014 – BEST ADVENTURE TOURISM -offers tracking, hiking and mountaineering tourism 3,014 meters above sea level. And for sea lovers in the pearl of black sea the first internationally branded hotel Sheraton Batumi – BEST SEA ACCOMMODATION – is waiting for you.
Except sea and magnificent mountains, Georgia has one of the newest tourist destinations, located 143km from Tbilisi – Nazy's Guest House – BEST COMMUNITY BASED TOURISM. It is a special place to stay in the Pankisi Valley and allows you to engage with the Kist culture.
If you are seeking a peaceful place to rest then the Lopota Lake Resort & Spa (#ICREATE – THE MOST SUCCESSFUL GEORGIAN BRAND IN THE TOURISM INDUSTRY) located in the Kakheti region would be ideal for you.
Aside from all of the historical treasures, Georgia is a country of two incredible festivals. One is heaven for alternative and rock music lovers called Tbilisi Open Air – BEST FESTIVAL OR EVENT.
To make sure that Georgia is indeed the place to plan your next visit to, you can be guided there with the help of an essential travel guide application Travel Guide App – BEST E-TOURISM AWARD. With the help of the app, users can get information about Georgian and European cities, exceptional, tourist attractions or historical monuments.
If you are planning a group event with your colleagues winner of the BEST MICE TOURISM AWARD, Calypso Travel & Events, will provide you premium class service in the tourism and event industry.
And finally, if you are looking for leading incoming tour operator specialised in Cultural, adventurous and tailor-made tours for Groups and Independent Travelers to South Caucasus countries: Georgia, Armenia and Azerbaijan Caucasus Travel (THE BEST INCOMING TOUR OPERATOR).
Georgia is an utterly charming and highly recommended destination where beyond the mountains wonderfully welcoming and hospitable people will meet you.
Safe travels!
by Nuki Tetradze