Founder of CIC " Communities Art of Life"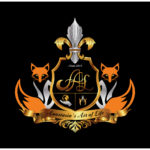 Humanitarian, NLP Master practitioner certificate Coach, Public speaker, Well-being Mentor / Coach, Performed in NHS High-security hospitals – art therapist.
Farmer Olympic athlete – the Moscow Olympic Game 1980
Survivor of severe child abuse and domestic violence
I was born in Latvia into the times during the Soviet Union occupation. Family values in my family were really strange due to my mother's traumatic experiences in the 2nd world Wartime after the war. End of the 60is and beginning of the 70is in Latvia were the deepest and most depressing family lives as there weren't family values we are now thinking about. Become one of the youngest Olympic team members in Moscow Olympics, finish Craftsmanship College in Latvia, Student Neuroscience in Moscow, Economic in St Petersburg and Trading techniques in Stockholm. When Latvia took independence from the Soviet Union I worked with several projects, one of informative tourism Catalogue "Via Baltic", developed 37 workshops in all Baltic states to teach us art and craft techniques for individual conchas and subconscious mind development and art /craft stalls.
2005 I moved into the UK and started all my life from the point of zero. As most of the people then migrate hee without any English language, worked first 3 years several paces the same time in catering sector most of the time 16h in a day, then move in to care sector when soon start working in NHS high-security mental health hospitals, and I loved the work I did until 2016 had a major mental and physical breakdown due to several life situations and I was locked in "bed band" nearly for 3yeas as my body movement occurred really limited.
ECG: Tell us about yourself and your activity/work?
AF: As a former Olympian, I will never forget the 1980 Moscow Olympic Games finals closing ceremony, where I saw and experienced thousands of people in the arena from all over the world as well as millions of viewers watching from their Television.
This feeling of union ship will always remain inside me as this has now become my passion and desire in working hard to create peaceful and united communities living together in support of one another and embracing cultures and differences to learn from each other.
Just as from my former world of Olympics where everybody has the same emotions and feelings, no matter the background, skin colour, country or the origin.
Over the years I have done a lot of travelling around the world, living in countries with a completely different political system, lifestyles, cultures, beliefs, and religions. This experience gives me a clear indication that every culture has the knowledge, experience, and expertise of life to live in their unique ways based on their culture and heritage.
I try to embrace one another and educate ourselves to be more understanding and respectful of our communities and the people we live amongst as a unity. If united, we stand the stronger we will be as a society. And as a big surprise, I was awarded the Annual Award as Community Organisation of the year 2019
ECG: What is "Eurasianism" for you?
AF: From a geographical point of view is an amazing continent as so rich cultural and historical heritage, and this is why I individually do not see this as a continent, Eurasianism is as a movement to support, embrace, promote any culture and nation, create art for next-generation and appreciate the historical heritage, network to Inspire each other, unique platform to display your knowledge, art, experience, including making friends and collaborations between many cultures and individuals, Place where no geographic boundaries and unlimited opportunities.
ECG: What are your favourite artists?
AF: The challenging question in some way. Anyone in some stages of stage thy life values and perspectives change and test or art also assist, artforms changing. In childhood, I love most of the classic Russian poets and performing artists, over the years I discover a lot of Asia and thy art forms, the same time is so many new Artists hues have great work so may I will give you some shortlist of it :
music – Tchaikovsky, Raimods Pauls,
literature – Aleksandr Puskin, Janis Rainis, Rudolfs Blaumanis
painter – Janis Pauljuks, Leonard D'vinchy
Each and everyone makes some different influences in my life and different my lifetime or stages and will be a long list of another artist. The artists I mentioned give me the basic understandings and values in my life. For a moment and time, I do like Lady Gaga as her personality and message to the world much to my personal views.
ECG: Have you taken part in the events of the Eurasian Creative Guild (London)?
AF: I was invited for a meeting in Birmingham where I found out about the organisation and took this unique opportunity to tuck part of it.
ECG: What does the Eurasian Creative Guild mean to you, and how did it affect your creativity/activity?
AF: Several years working with multicultural communities I was approached to write a book about my life and experiences, sharing the story. Now I start my first book which I plan to launch in September 2020. In this unprecedented time with COVID19 lockdown, I find the best time to do so. I wish this book will be as a tribute to a many Soviet time human lives how these times influence to individual life stories without any political or propaganda influences, I hope this will give some real insight to life we can talk then but is a big part of the history of many people
ECG: Do you have any personal project that you would like to talk about?
AF: This year became interesting due to COVID19 global pandemic. I planned to develop performing, music and dance multicultural festivals in the UK to embrace acknowledgement of so many fantastic cultures in the UK society and help to integrate into it too. Now, most of it is exposed or cancelled. At least this gives me so much learning to use new technologies and another way to do so. Interesting things happened that I am re-engaged with the Latvian community where I have to support the community through social media platform Tauta. For the moment I work to develop my social media platform "Anastasia's Art of Life". This project's main purpose is to share different individuals' life stories/ experiences from many walks of life. Mental health is a big topic and huge demands for support and understanding the issues why 75% of the population in the UK suffer from mental health and what causes the illness. Scientifically it is approved that open conversation is the first step to tackle these problems. The same time is proving that music and any artform also bring huge part for individuals in recovery processes for people hues suffer from mental health therefore after lockdown I will continue all projects and events and I love to collaborate with all Eurasian Creative Guild members and welcome to take part on all these events to share your amazing creativity.
ECG: What projects have you participated in and in which do you plan to participate?
AF: First I wish to publish my book and may take part in your competition in Literature but not sure this will be this year. But I love to open new projects with ECG and expand other artforms in the organisation, therefor I hope our work together will bring many fantastic projects and opportunities to all
ECG: What would you wish the members of the Guild, just starting their career?
AF: 1st, I think most important to anyone who wishes to achieve any goals is known, what they want to achieve. Without knowing where you want to go, you can not find a way to get there. 2nd, whit out step out of your comfort zone you newer achieve real your potential as there no failure is learning curve. 3rd, if you always do the same thing you will always achieve the same results, this can be a good thing as to can polish the skills you need, however, can be bad things, if you see the results isn't what you wish to reach. We all need to assess time to time: what we have, want we want, and what we do. and from that make a decision and take action.