Heading into the autumn of 2021, the revival of international tourism still looks some way off. But as flights resume, travel restrictions are lifted, and tourists regain confidence, we will start to see the sector's recovery. Uzbekistan has been using this downtime to build upon the foundations it laid pre-COVID and prepare to realise its potential as the preeminent tourism destination on the Silk Road.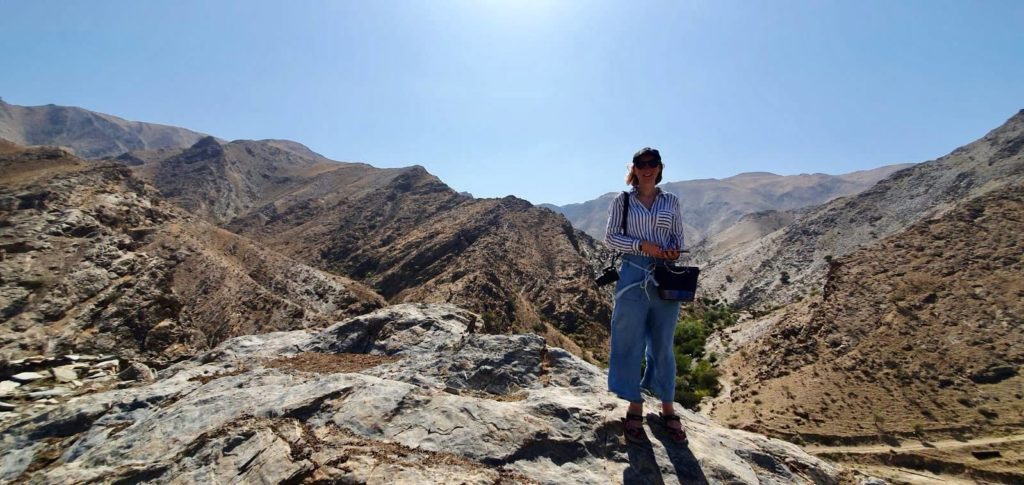 "Sustainability" has long been a hot topic in tourism: prior to the pandemic, the UNWTO launched the Tourism for SDGs platform to help countries work towards the achievement of 2030 Agenda for Sustainable Development. But seeing the devastation wrought by COVID-19, policy makers and businesses alike have grasped that sustainability can't just be a buzzword. It has to translate into actions, because there is no point in building back the tourism industry unless we build it back better than before. Sustainable tourism consultant and travel writer Megan Eaves puts it clearly:
"Our whole economic system is built on the idea of unmitigated growth, but you simply can't have unmitigated growth on a planet with finite natural resources. So, we need to find new economic systems that incorporate health, quality of life, and sustainable practices instead of [only] cash."
Tourism has to deliver jobs and economic growth, but it must do so with due respect for the environment and for the communities who call the destination home.
This message is rippling across the tourism sector, and international tour operators and their customers are a driving force for change. David McGuinness, co-founder and director of the UK's Travel the Unknown, explains:
"Sustainability has been a central plank of our philosophy since we set up the business. It always made sense for us that we do all we can to ensure that the special places we bring our clients to are properly looked after and that local communities benefit from our tours. And it quickly also became an important differentiator for our clients, many of whom had been travelling for many years and had grown increasingly concerned about the potential pitfalls of badly managed tourism and over-tourism in general."
As an emerging tourism destination, Uzbekistan is perfectly placed to take advantage of the COVID-19-enforced reset to implement holistic tourism practices across the sector. In fact, Eaves believes Uzbekistan is capable of far, far more:
"Uzbekistan can become a global leader and set an example for the world. What Uzbekistan should be looking to implement is regenerative tourism – a concept that goes beyond 'carbon zero' and asks the traveller to participate in the active regeneration of the destination through volunteering, educational programmes, wholly green accommodation and transport methods, and community investment/local spending."
With this in mind, Uzbekistan is working closely with its international partners to envisage what sustainable tourism means in practice, and to implement policies and investments which will have a tangible impact. There is a focus on both urban areas – including the UNESCO World Heritage Sites for which Uzbekistan is famed – and rural areas where tourism has to date been underdeveloped.
The Ministry of Tourism and Sports is collaborating with the World Bank Group to explore how Uzbekistan can strengthen the protection and resilience of its tangible and intangible cultural heritage. This includes everything from disaster risk management (DRM) for monuments, in particular those vulnerable to earthquakes and climate change; to considering the importance of integrating cultural sites, public spaces, and essential infrastructure in urban planning. Coordination here is key. In order to be sustainable, tourism cannot be the remit of a single ministry. The Ministry of Tourism and Sports can set the direction and oversee activities, but there needs to be buy-in and active participation from a wide range of government institutions – from the Ministry of Culture to the Ministry of Construction, and regional Hokimats to educational bodies – as well as international agencies and the private sector.
The European Union's Switch Asia project Model for Sustainable Tourism in Central Asia (MOST) takes a regional view of sustainable tourism, reminding us that sustainability is a global goal, not one which stops or starts at an international border. The Association of Private Tourism Agencies of Uzbekistan (APTA) is a key partner. Since the programme's launch in Tashkent in February 2020, 105 participants from Uzbekistan have already received online training in topics such as the criteria for sustainable tourism, quality standards and certification methods, green procurement, environmental certification processes, and relevant tools for assisting data collection and management. Annual round-table dialogues are strengthening the dialogue between business organisers, experts, and government authorities; and working groups are exchanging international experiences, legislative frameworks, and good practices from each country.
Investment in sustainable tourism can drive development, and the Aral Sea region is a case in point. It is a place "abundant with historical, archaeological, and ecological sites" according to Olimjon Saidmamatov and colleagues at Urgench State University, and itineraries have already been developed incorporating the Lower Amudarya State Biosphere Reserve, the Sultan Uvays Mountains, the Ustyurt Plateau, Sudoche and Saigachia, and the Aral Sea. The government has committed to establishing a new national park which, combined with the South Ustyurt National Park created in 2020, will be a major draw for eco tourists, in particular those interested in wildlife, hiking, and dark sky tourism. The availability of camel rides, jeep tours, and yurt stays complements these activities, adding value. There is a prime opportunity here to develop educational and volunteering programmes, too, so that tourists learn the perils of excessive exploitation of natural resources and can contribute actively to the region's regeneration. Three million hectares of the former sea bed can be planted with saxaul trees, fixing soils and in doing so preventing dust storms. Participating in foresting the Aral Sea bed, bringing new life to an environmentally devastated zone, is the epitome of regenerative tourism, and exemplifies how Uzbekistan can lead.
by Sophie Ibbotson
World Bank consultant and writer specialising in Central Asia. She is Uzbekistan's Ambassador for Tourism, author of Bradt Guides' Uzbekistan, and a trustee of the Royal Society for Asian Affairs.