Dear Reader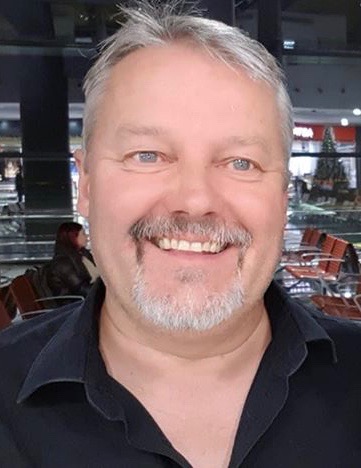 It is was a great honor to be asked to be the Guest Editor for this edition of OCA magazine. The magazine is now in its twelfth year and has grown in influence over that time. I have been involved with OCA and the Eurasian Creative Guild for nearly nine years – having met Marat Akhmedjanov in a coffee shop in Almaty, Kazakhstan where we talked about writing, creativity and the amazing region that is Central Asia. Since then, we have continued to collaborate and through the Guild I have been fortunate to meet incredibly talented writers, musicians, poets and artists from across the Central Asian region. It has been a privilege to proof read, edit and review numerous works and the members have given me the confidence and encouragement to write and publish my own works! It is testament to the adage that 'Creativity is a collaborative process'.
I love getting my copy of OCA magazine as it transports me back to my own memories of the region and always teaches me something new! This edition is no different and magically looks back to traditions through the fashions of Turkmenistan and the fascinating Gagauzia region of Moldova! – definitely on my future travel plans!
The Magazine also takes a glimpse into the future influence of the area and also identifies difficult current affairs in the region that affect us all in this 'topsy turvey' world in which we live. However, I am particularly excited about the setting up of a creative OCA center in Borovec Kazakhstan and I can't wait to get involved in helping to develop the exciting new cultural space.
This has been a difficult time for creative people across the globe but I am pleased to say that over the past months, OCA magazine and the Eurasian creative guild have risen to the challenges admirably with regular webinars, online seminars and online gatherings of ECG members across the globe. Online celebrations of Nauryz involved cooking, singing, cultural celebrations and was attended by ambassadors and other dignitaries from the region. It is not only about culture and business organizations, educational establishments and entrepreneurs have all been given a platform and a fantastic networking opportunity. I am sure that many excellent collaborations will develop because of these events.
OCA and the Eurasian creative guild aims to connect people and there is no better way that it does this than through the 9th Literary festival OEBF, 3rd ECG Film Festival and 5th Romford Film Festival that all took place in June. These events truly bring Central Asia to a new audience and you can find more about the participants in this edition.
I hope you enjoy reading the articles and become excited and enticed by the Eurasian region. I also hope that you will join us for our events and activities wherever you are in the world!!
Gareth Stamp