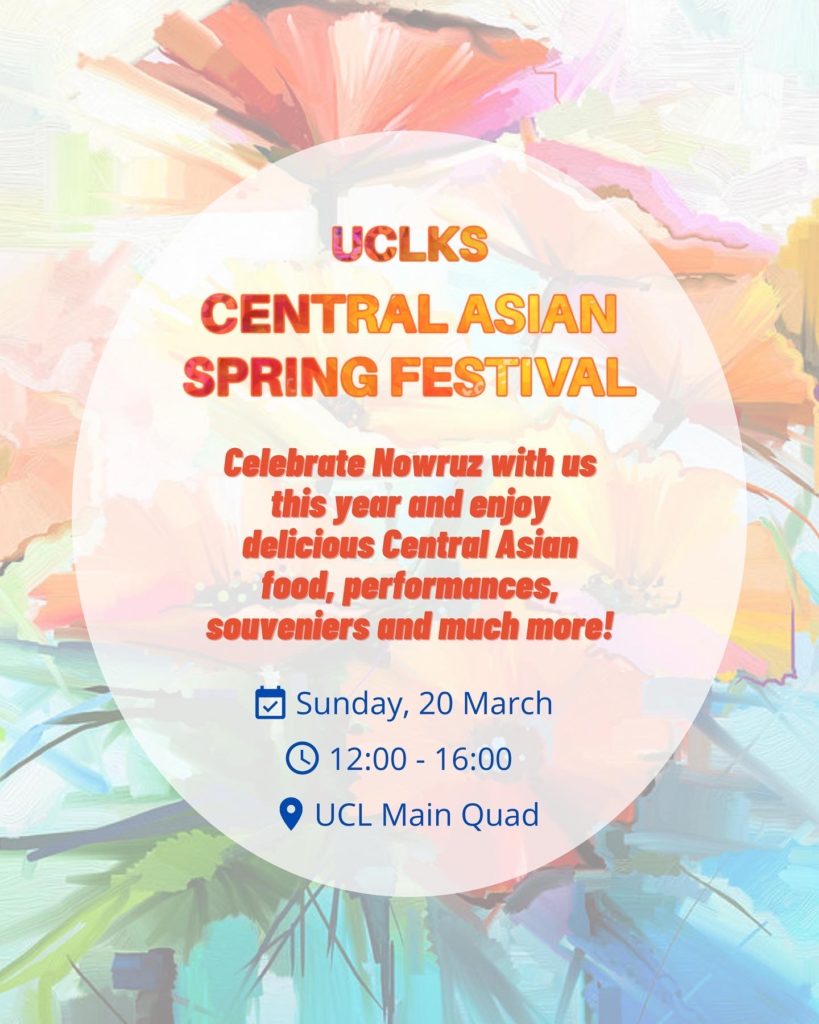 This years Central Asian Spring Festival will take place on Sunday, 20th of March, from 12:00 to 16:00, at UCL Main Campus! Nowruz is a Central Asian spring celebration, marking the beginning of a new year in the Persian calendar.
Many countries, such as,









and many more, celebrate this colourful and vibrant festival! So we invite you all to come and celebrate with us this year, with delicious Central Asian food, performances, souveniers and positivity. We are looking forward to creating unforgettable memories with you! Everyone is welcome, so invite all your friends and family and come to enjoy the festivities!
For all questions and enquiries, please feel free to contact us in DM, or by email, ucl.kazsociety@gmail.com