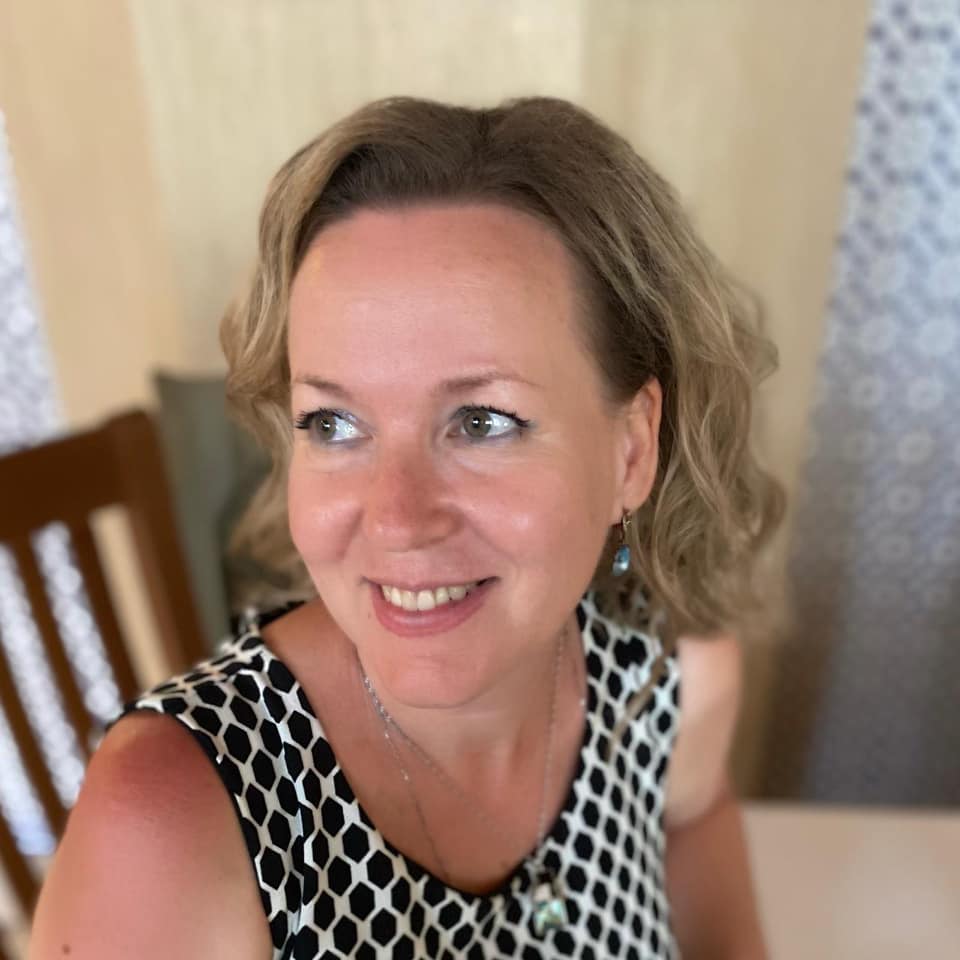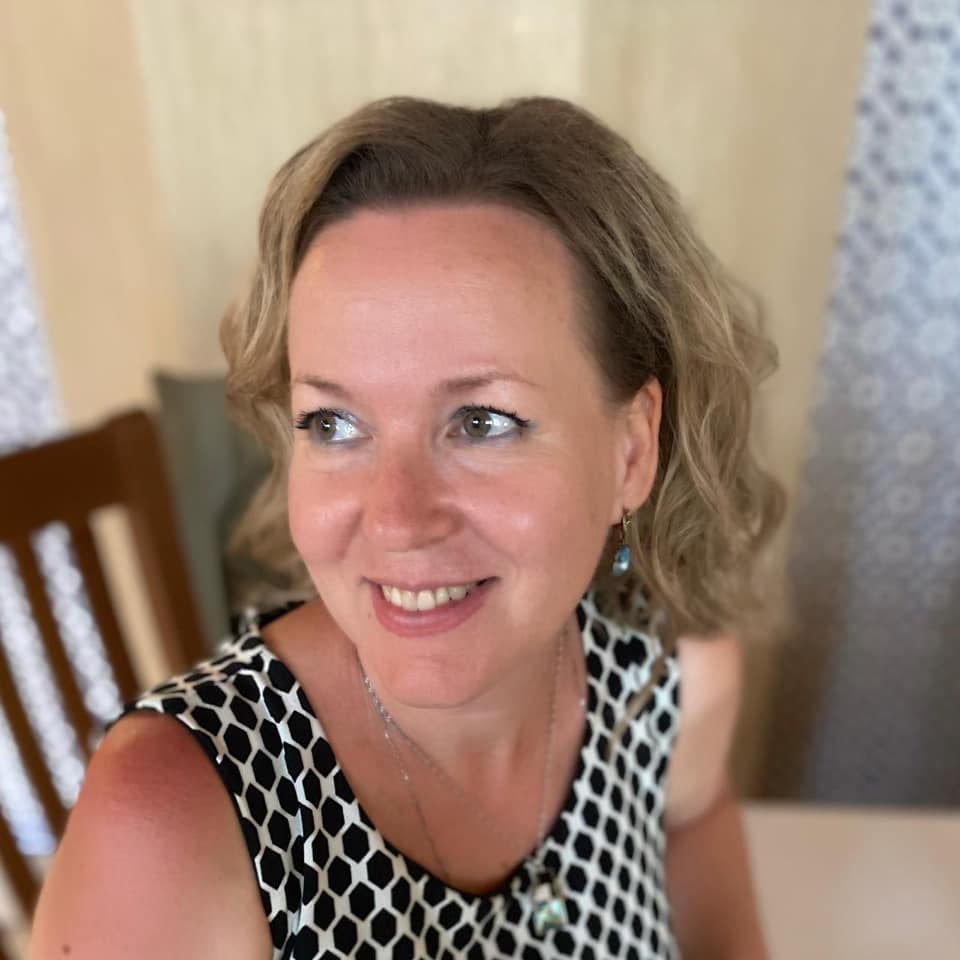 Oksana Zhukova is a multi-talented, multi-award-winning creative person who cannot but fail to impress you when you meet her. She is General Director of the ArtMedia production centre, a leading journalist, prose writer and public figure. She is a member of the ECG Advisory Council, academician of MARLI, winner of the ECG Film Festival in the Documentary nomination, winner of the Open Eurasian Literary Festival and Book Forum in London, and head of the public diplomacy projects "ArtMedia Tour: We are together" and "ArtMedia. We draw with a word". OCA finds out more….
OCA Magazine: Oksana, tell us about yourself and your creative activity.
Oksana Zhukova: I consider myself a person of the world and an avid traveller. Creativity gives me the opportunity to fly, it inspires me. My favorite topic is people. My favorite planet, the one I name in my poems, is the planet of Love – Sunny Taurida, my homeland, its mountains, sea and pink lakes, and my favorite city is Evpatoria, where our art base "Pink Lake" is located near the Black Sea, where people often come to participate in our public diplomacy projects "ArtMedia Tour: We are together" and "ArtMedia. We draw with a word".
By education I am a philologist, TV journalist and TV director. I have been a journalist for about thirty years, mostly working in television. I started as a correspondent for the Economic Review, I also was a production editor, a newscaster, a special correspondent for political programs, an author and a host of a program on culture and art. When I studied for two years at the preparatory courses at the Faculty of Journalism at Moscow State University, at the School of Junior correspondents and the Press Center section of the Minor Academy of Sciences, I published my own youth newspaper; since then I have been creating my own projects. Along with my work on television, my online magazine "Gallery of Stars" appeared, and then "ArtMedia. We draw with a word". I wrote on social issues for newspapers and magazines, I was the head of press services. Now I continue to cooperate with the media and I run the ArtMedia production center, which has a wide range of activities, including the production of documentaries.
OCA: Your works made it to the finals of the competition in London "Open Eurasian Literary Festival and Book Forum" (OEBF) last year and won in one of the nominations. What is the story behind this?
OZ: I got to the final of the OEBF competition in three nominations "Prose", "Small prose" and "Poetry", with the novel "At the Height", the story "The Karadag Monster" and a series of my poems "Poetic Illustrations". I began to write poems for photographs and paintings when I hosted an author's program on television, fifteen years ago. I create poetic illustrations for my own paintings and for the paintings of my artist friends from different countries of the world. I wrote one of the first illustrations in verse for Inna Aslanova, a member of the Eurasian Creative Guild (London), and now I am writing a book together with Tommy Barr, a representative of the Royal Society of Arts (Great Britain). All prose works are based on my work on television, in newspapers and magazines.
The story "The Karadag Monster", which describes a sharp social topic was published in the Literary portal "East-West", and on the official channel of the ArtMedia production centre you can find a poetic TV report from Pink Lake to the paintings of artists – participants in our public diplomacy projects, authors of our informational, literary and artistic platforms "ArtMedia".
I have long wanted to write a story about a real man of our time. I have been working in journalism for about thirty years and I interviewed many prominent people from different parts of the world, but I wanted to show the beauty of the soul of the wonderful representatives of my beloved peninsula and demonstrate to the whole world the beauty of my native Taurida. I tried to combine all this in a book about a unique woman who saved others, forgetting about herself. She became an example of fortitude not only for me, but also for many others, being the only woman in the world who conquered all the seven-thousanders of Eurasia three times and she is Elvira Timofeevna Nasonova. Elvira Timofeevna was eighty last year. To commemorate this date, I presented her with the first prize named after my mother Raisa Gorbunova (for many years of saving people) and dedicated to Elvira Timofeevna the story of a real person of our time "At the Height". We met ten years ago, during the period when I was doing interviews with famous people. It was a period of creative crisis, I could not work, because I experienced a personal tragedy, my mother died that year. The last exclusive interview was then recorded with Robertino Loretti, there was no strength and desire to continue the project. Just at that moment Elvira Timofeevna's sponsor offered me to do an exclusive interview with her. The story is based on this exclusive, but at the same time there are many lyrical digressions and landscape sketches of my native peninsula.
OCA: Did the documentary film, based on your story win at the London Film Festival?
OZ: Yes, exactly, based on the story "At the Height", a documentary film in English "The Way to the Heights" was created with the personal savings and resources of the team of our production centre "ArtMedia". The goal was the same, the creative team of the production center wanted people not only in the East, but also in the West to know more about our Taurida, its magnificent nature and heroic people. "The Way to the Heights" won and was shown in a cinema in central London. Now our production centre "ArtMedia" is working on the Russian version of the film.
During the filming, Elvira Timofeevna proved to be a real hero. Being eighty years of age, neither a sore leg nor violent protests prevented her from conquering the next peak. I am grateful to fate that she gave me a meeting with this unique woman, who became an example of fortitude for me, she reached incredible heights, despite numerous injuries, physical and mental. We plan to publish the story "At the Height" in Russian and English, and with the film we will participate in other international film festivals, so it is not in the public domain yet.
OCA: What personal creative projects are you planning?
OZ: After winning a literary competition and a film festival in London, I was elected to the jury of the film festival, an ambassador and a member of the Advisory Council of the Eurasian Creative Guild (London) and the chairman of the expert council on journalism. This is very honorable. I think this public work will take a lot of time, now the members of the Executive Committee and I have developed a marathon of mini-competitions in the genres of journalism, on a given topic, which is designed to unite us even more, so not only journalists and publicists can take part in it.
In the coming year, my personal creative plans include to complete our project with an artist from the UK, a member of the Royal Society of Arts, Tommy Barr and make a video presentation, to film a short film-announcement of my "Pink Lake Tales" (I write them in verse and prose), separately for adults and children and to develop our joint "fairy tale" project with Aldona Grupas, who wrote a fairy tale about our art trip around England and my visit to London and called it "Princess of the Pink Lake". In addition, I plan to continue filming TV reports that combine journalism and poetry for my cycle "Poetic Illustrations" for paintings by contemporary artists. But the main project is the collection "I Can Fly". Since childhood, we have been carrying a load of resentment, pain, disappointment, envy, jealousy behind our backs, which does not allow us to fly high, gain wings, believe in ourselves and share a piece of our soul with people around us, take off and soar freely in harmony with ourselves and the world. This collection will include my lyrical-philosophical, portrait and social essays, stories, novels "The Dream of the TV presenter" and "Lepa", separate chapters from the "Tales of the Pink Lake" for adults, poems from the "Poetic Illustrations".
OCA: You devote a lot of time to social activities, tell us about your projects in this direction?
OZ: Friendship between peoples, cooperation through culture and art for the sake of world peace, for some people these might be just big words and hackneyed grandiloquent phrases, but for me it is the embodiment of a bright childhood dream of preserving fragile peace on Earth. My dear grandfather, Fedya, told me about the horrors of the Great Patriotic War. My mother often told me about her childhood, destroyed by the war, full of hardships and troubles. Her father, my grandfather Yakov, died in 1945, just a month before the Great Victory, and my grandmother had to raise seven children alone. My mother often said: "We will be able to overcome everything, if only there was no war, if only people would not kill each other." In my early childhood, I dreamed of becoming a cosmonaut, and in my teens, I wanted to become a messenger of peace, like Samantha Smith or Katya Lycheva. I became a TV journalist and, thanks to my beloved work, I managed to organise international projects, bringing together creative people from around the world. Our virtual public diplomacy project "ArtMedia. We draw with a word" celebrates its anniversary. Ten years ago we published the first article by a foreign journalist, the same year as the public diplomacy project "ArtMedia Tour: We are together". The authors of the Internet portal "ArtMedia. We draw with a word" invite to the peninsula the heroes of their publications — well-known figures of art and culture, and we hold creative meetings in different cities of the peninsula, presenting the work of our and foreign journalists, writers, poets, actors, musicians and artists on the same platform, or vice versa, we demonstrate creativity of our authors, going abroad. The tenth anniversary of the public diplomacy project "ArtMedia Tour: "We are together" was celebrated not only on the peninsula, but also far beyond its borders. Anniversary creative meetings started in Yevpatoriya in early spring and ended on the eve of the Old New Year.Despite the pandemic, Tauris was represented in the works of the project participants, including abroad. This year the project was attended by artists, journalists, poets, prose writers, actors, singer-songwriters and musicians from the UK, the Netherlands, Italy and Germany.
The anniversary year for our team also coincided with my personal anniversary and with the anniversary of the main person in my life, my good wizard – Son. With his unique abilities that he showed in early childhood, he inspires me to all victories and achievements. I have been learning from him all my life and striving to become better.
In the year 2022, I want to wish us all health, kindness and light, a flight of inspiration and new tops in creativity, but most of all – peace! Peace in the world and in our souls.