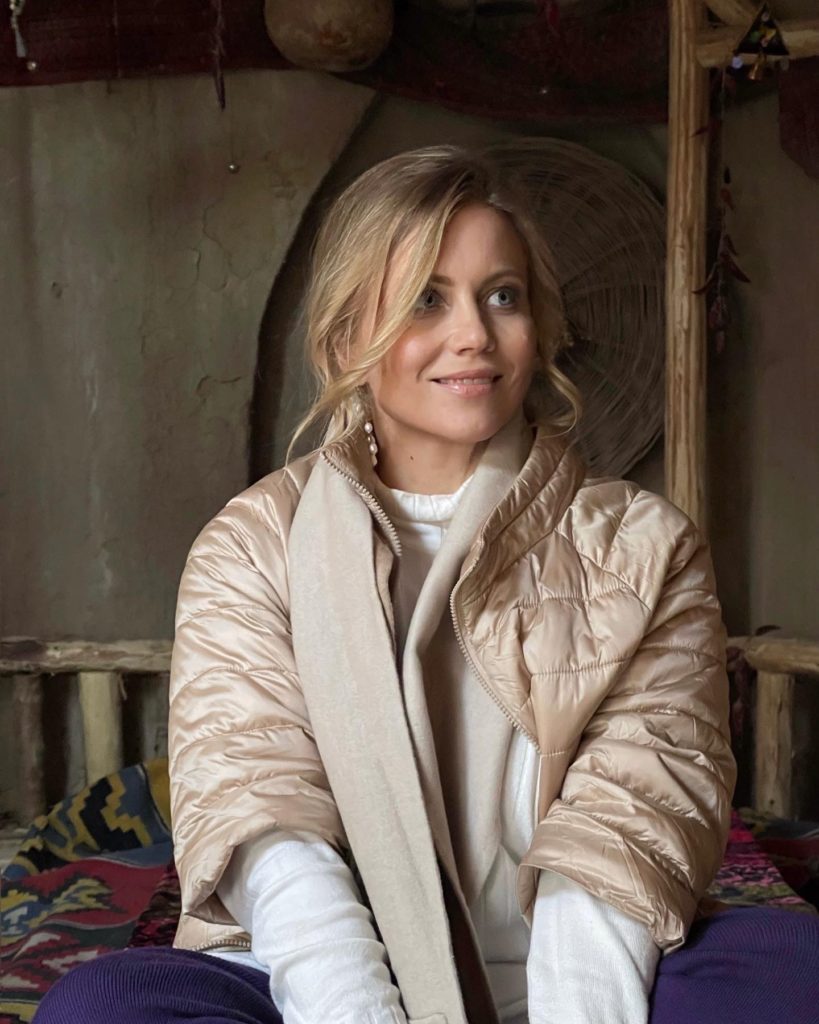 NEW BEGINNINGS
INTERVIEW: INNA CHAYKA
OCA Magazine: Tell us, please, about yourself and your creative activity / work
Inna Chayka: All my creativity was awakened when I turned 50, moved to Florence, sent my son off to university and was left by my partner for another woman. I guess these things gave me a sense of freedom and new beginnings.
I started singing, theatre-acting, studying fashion design, teaching kundalini yoga and dancing the tango – things I never did, or even imagined doing.
And I started writing. I would like to think that I've experienced a lot in my life: 23 years ago, I left Ukraine and moved to London, where my son was born, where I built my accounting business and where I learned many tough life lessons. In the midst of everything, I worked in post-war Iraq, travelled, fell in love, met many interesting people and realised that people like to hear my stories, both the tragic and the comedic.
OCA: How did you choose your path and who is your role model in the creative space or life?
IC: I am a writer by accident, in that I did not choose this path deliberately. My favourite writers – the ones who inspired me the most – would be Françoise Sagan and Victoria Tokareva. Every story of theirs resembles the experiences I had, emotions I felt, and conclusions I made.
OCA: What is your main achievement in 2021-2022?
IC: My main achievement of the last year was of course winning first prize in the literary competition. It was something I neither expected, nor even dreamt about.
In addition, I recorded a song and realised that I had been missing something in my life – music. I am currently taking singing lessons and it has enriched my life tremendously.
I am mastering the art of Argentine tango, another new and unexpected passion of mine.
This year, I also got my sailing and free-diving licences. For someone who was scared of going underwater, I felt a huge sense of achievement.
The last 12 months of my life have been a radical transformation for me, and I truly am a new person.
OCA: What is the main feature that makes you and your art/work unique?
IC: I am not very imaginative, so I can only write, sing, and dance what I feel. I write about love and what has happened in my life: stories that other women in particular can relate to. I changed my life completely at 50, and lots of my friends, and friends of friends, found it very inspiring. I hope that my example can help other women fulfil their dreams.
OCA: Tell us, please, about the events of the Eurasian Creative Guild (London) and projects that you have already taken part in and how does ECG influence your creativity and success in your work?
IC: I joined ECD in 2021 and have not had the opportunity to experience many events. The ECD literary festival in Uzbekistan was the beginning of a completely new and unknown path for me. The people I met, the ideas we shared, and the stories I heard, were a real inspiration to me.
OCA: What is your motivation and the main aim of your creativity?
IC: I hid my creativity for such a long time, that when everything started coming out, I just could not stop. I did not have a specific goal in mind when I wrote my first story; rather, it helped me live through the pain of a broken heart. If my stories help other women, then I can say that my mission is complete.
OCA: What would you wish for the members of the Guild and other creative people, just starting their career?
IC: My main advice is to be brave, open your heart to opportunities that present themselves, believe in yourself, and follow your dreams.