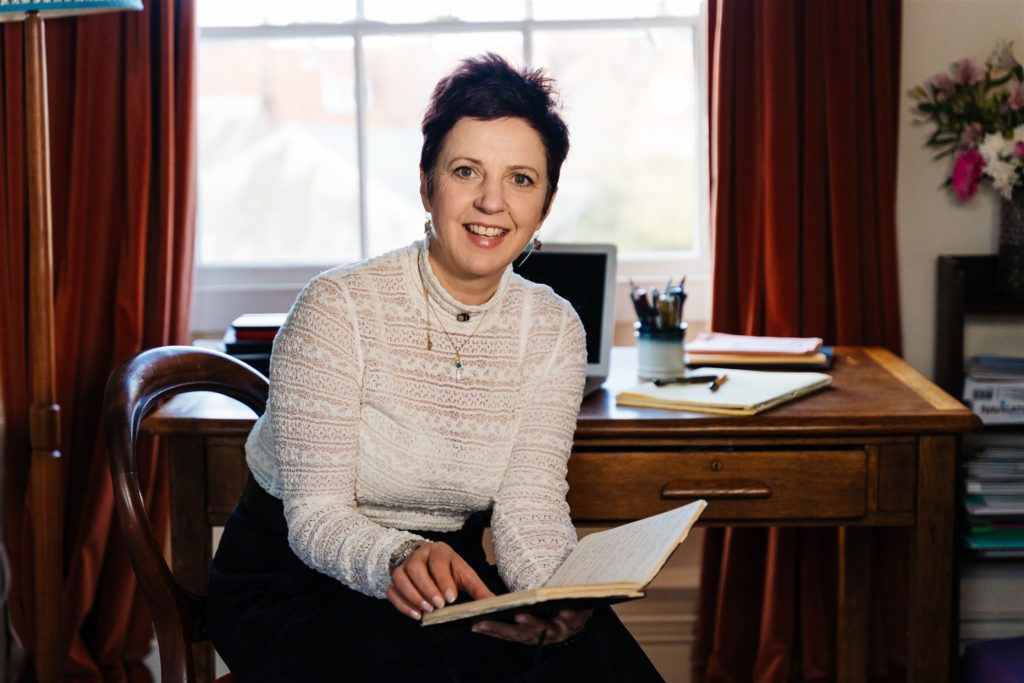 CULTURAL EXPLORATIONS BEYOND EUROPE
INTERVIEW: JOANNA DOBSON
OCA Magazine: Tell us, please, about yourself and your creative activity / work
Joanna Dobson: I am a writer and translator based on the North Norfolk coast, UK. I started working with translated texts many years ago as a proof reader for the Journal of Archaeology and Anthropology of Eurasia (Russian Academy of Sciences) while living in Akademgorodok, Siberia. This work gave me a window onto Scythian Art, which 20 years later is still a topic that nourishes my own creative work. Now I translate fiction, and non-fiction often in the genre of popular philosophy e.g. the Transurfing Reality series by Vadim Zeland. After receiving an MA from Cambridge in Modern & Medieval Languages (Russian & German literature and language) I moved to live in the Altai Republic. I carried out interpreting work for Altai Nature Parks and the United Nations in the field of bio-cultural diversity conservation as well as for the sacred land film project Altai Republic, Standing on Sacred Ground. I translated written texts for Altai cultural figures, too, and remember very fondly my first book translation project, Altai Bilik: Spiritual Wisdom of the Altai Mountains.
As for my own creativity, I am currently writing a book about my memories of living in Altai, the people, places, cultural and ancestral monuments that make this corner of the world so extraordinary and am using as illustrations my field diary watercolour sketches.
OCA: How did you choose your path and who is your role model in the creative space or life?
JD: In my late twenties, I began to experience a deep sense of calling which led me to Altai. It was there that the contours of my creative work crystallized into their present form. My deepest inspiration comes from those artists, whose work goes unsigned – the craftsmen of the Iron Age, who left their traces in ritual monuments throughout the Eurasian steppe. Whenever I feel blocked I return to this heritage and am resuscitated. Among recent works, I have the greatest respect for lesser known poet Aiaru Tokhtonova, who has just published her first anthology Bistin Ulus (2022). I have huge admiration for other writers who capture the spiritual force of homeland by venturing into the darkness. E.g. Recent works by Hamid Ismailov Manaschi, and Nastassja Martin's In the Eye of the Wild.
OCA: What is your main achievement in 2021-2022?
JD: My participation as translator for the catalogue produced for the Gold of the Great Steppe exhibition held by the Fitzwilliam Museum in Cambridge. This project inspired me to paint. In 2021 I produced a set of hand painted gift cards – interpretations of original Saka artefacts in watercolour and gold leaf, some with quotations by great poet 'Abai' woven into the design. These cards were included among the official merchandise of the Fitzwilliam Museum shop. For a long time I had been looking for a way of combining my illustrations with written narratives, exploring digital approaches. Each gift card has a QR code on the reverse which links to an audio file on my website (altaipilgrim.com) in which I share my thoughts about each image. Since then I have created an Etsy shop (altaipilgrim.etsy.com) to share my work more widely.
OCA: What is the main feature that makes you and your art/work unique?
JD: I have not met many others among my compatriots, who find their inspiration first and foremost in Altai, and in the ancient cultures of Eurasia and the cultures of the Turkic peoples. Perhaps my work seems unusual to many, not by virtue of any great talent, but simply because in the UK we seem to know relatively little about these rich cultures.
OCA: Tell us, please, about the events of the Eurasian Creative Guild (London) and projects that you have already taken part in and how does ECG influence your creativity and success in your work?
JD: I am a new member to the Eurasian Creative Guild. So far I have attended just two events, both remotely: a Novruz celebration, as well as the 2021 film festival, which opened my eyes to the wealth of Kazakh cinematography. I look forward very much to discovering more about the creativity of other members of the guild.

OCA: What is your motivation and the main aim of your creativity?
JD: My aim is simple: I feel compelled to share with others the most precious moments of my cultural explorations beyond Europe: the first time I heard blessings sung by a throat singer beside an evening fire; stumbling across a petroglyphic composition in a remote river valley that was as delicate and fine as a Persian miniature… In moments like these, the heart takes an ecstatic leap and time is suspended. I want to call out to others: 'Look! Just look at the brilliance of these people from lands beyond our own!"
OCA: What would you wish for the members of the Guild and other creative people, just starting their career?
JD: To stubbornly trust your heart to navigate a creative life and develop the 'long will' required to turn inspiration into tangible results. Where possible, never compromise on quality. Find a mentor. Engaging a writing coach is most helpful thing I have ever done. And I wish the advice that my mother wished for me when I was a child: "before you begin any creative project, always ask yourself, 'how can I approach this in a way that is true and unique, unlike anyone else."