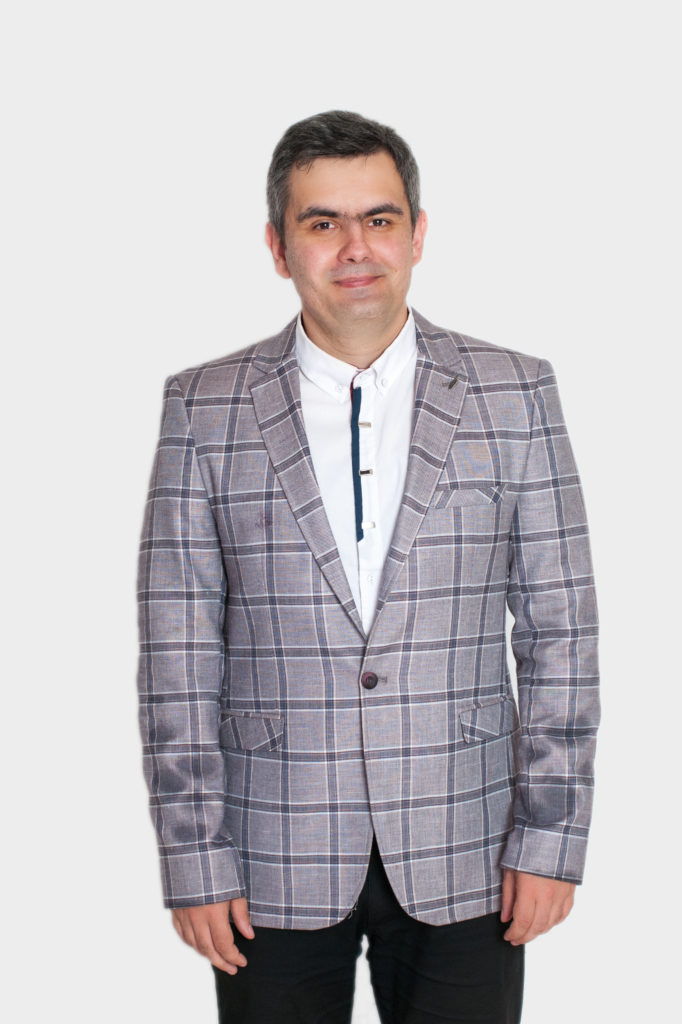 EVERY PERSON IS IMPORTANT AND NEEDED
INTERVIEW: MIKHAIL KUNITSKY
OCA Magazine: Tell us, please, about yourself and your creative activity / work
Mikhail Kunitsky: I am a children's writer, living and creating in Belarus. I am the finalist of the competition "Poet of the Year 2016, 2017, 2019, 2020" in the nomination "Children's Literature" in Moscow. I am the Winner of the contest "Poet of the Year 2019", The Winner in 2017 of the international youth literary competition named after the Schnittke brothers. These were my first steps to success in literature.
I also work as a programmer and my friends and I have our own business. I have a technical education and do this for a living. Speaking about my creative nature and another achievements I cooperate with the publishing house "Azbukvarik" in Belarus and write lyrics for songs, creating books, toys and also have the title of "The Silver Pen of Russia", which I received taking part in the competition " The Golden Pen of Russia" in the children's nomination, in 2017.
After having this great experience I kept improving myself and took second place in the Open Eurasia 2019 contest and the next one was the Win in the Open Eurasia 2021 contest.
I am a member of the TO DAR union and the Eurasian Creative Guild. Now I published three books: two in Moscow "Where do dreams come from", "The world is so unique" and one in London "Journey on four feet".
OCA: How did you choose your path and who is your role model in the creative space or life?
MK: Since my childhood, I have been keen on classic literature. I could read books all day long. At school, I had a very strict literature teacher. But I liked her because she always did the right thing. She cultivated a love for literature in me. Then I wrote my first story. It was a creative task for the class where everyone had to write a fairy tale. I handled it perfectly and that was the beginning of my ascent.
In spite of the great success in this matter, I had to abandon it for a long time. And I returned to creativity only at the University. From time to time I wrote poems on various topics. Having acquired some experience in versification, I discovered the world of children's literature. I realized that children's literature is the world of a small caterpillar, which should soon turn into a beautiful butterfly. This microscopic world has its own laws, where one has to be open and sincere. Children's literature is inseparable from adult literature. Now I can combine creativity and work.
Also my father is an example for me. He has the ability to always achieve his goal. You know, he went in for sports in his youth and always professed the principle, no matter how hard it was – always go forward and no matter how fast you go, the main thing is not to retreat.
OCA: What is your main achievement in 2021-2022?
MK: For now I published two books, "The World is So Unique" and "Traveling on Four Feet". One in Moscow, having won the Poet of the Year competition, the other in the publishing house of the Eurasian Creative Guild.
OCA: What is the main feature that makes you and your art/work unique?
MK: Ability to experiment.
OCA: Tell us, please, about the events of the Eurasian Creative Guild (London) and projects that you have already taken part in and how does ECG influence your creativity and success in your work?
MK: I have participated in many activities. In 2018, I took part in the Open Eurasia contest, which was held in Brussels. Over there I took second place and got a grant to publish my book. In 2021, I participated in the "Voices of Friends" contest, which is held annually in Kazakhstan in the resort of Borovoye. In the same year, I tried my luck at the tenth anniversary contest "Open Eurasia", which was held in Uzbekistan. In general, I like to be involved in such projects. Firstly, it is an opportunity to meet amazing creative people and exchange experiences. Secondly, this is a good way to express yourself to the whole world. It makes me more open-minded and bolder.
OCA: What is your motivation and the main aim of your creativity?
MK: My motivation is that the world around me is full of possibilities and surprises. Having won one competition and published a book, I understood that you could rise even higher and become even more experienced, besides, children's literature is a mystery. Every time I discover something new. I enjoy the process.
OCA: What would you wish for the members of the Guild and other creative people, just starting their career?
MK: Never stop. Every person is important and needed. Why did we come to this world? If we live, it means that we still can do something for the Universe. It is very important to do everything with love in your heart, and the universe will surely say "thank you!".