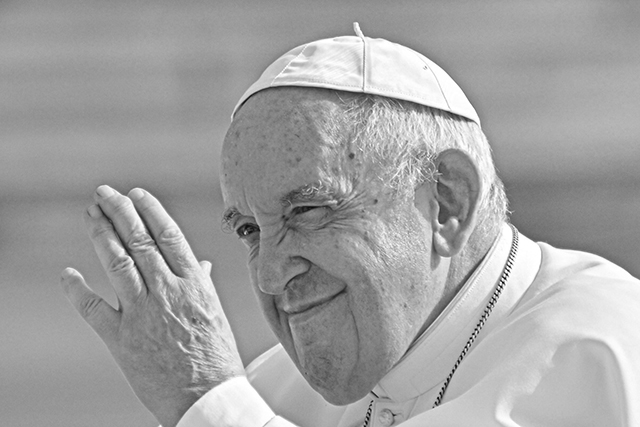 The religious world in all its diversity is waiting for the central event of the year – the VII Congress of Leaders of World and Traditional Religions in Nur-Sultan – the capital of Kazakhstan.
What kind of religious leaders will we see at this convention? Pope Francis I is on his first visit to this country. In the modern history of Kazakhstan, this is only the second visit of the Head of the Roman Catholic Church.
At the dawn of the third millennium in 2001, the Republic was visited by the Supreme Pontiff John Paul II. As the contemporaries of that event note, it was then that the idea of ​​creating a general meeting of all faiths and establishing a dialogue between them was born, at the moment when the Supreme Pontiff spoke with Muslim youth about the Unity of God. In the new century, he said, there should be no conflicts between peoples, and that we should unite and forgive each other.
The new arrival of the Pope in Kazakhstan in the difficult circumstances of the times of global upheavals, as well as in the context of meetings with other leaders of world religions, promises to draw public attention to the moral principles of the ongoing processes for a short time.
Moreover, for the first time in the Central Asian region, a Holy Mass will be held for tens of thousands of Catholic believers, including pilgrims who will arrive in the capital of Kazakhstan.
In addition to the Pope, the congress is expected to be visited by the Supreme Imam of Al-Azhar Sheikh Ahmed Al-Tayeb, Patriarch Theophilus III of Jerusalem, Mufti Ravil Gaynutdin, Head of the Spiritual Administration of Muslims of the Russian Federation, and other heads of religious denominations and international organizations.
The high level of the guests of this congress more than corresponds to its theme «Studying and assessing the role that religious leaders are called upon to play in the spiritual and social development of mankind in the period after the coronavirus pandemic».
It is already known that as a result of the Congress, a Declaration will be adopted with important provisions regarding the active involvement of the leaders of world and traditional religions in the process of achieving long-term stability and peace.