By the time the milky sun manages to burn off the early morning frozen mists blanketing Astana over ten percent of the population have voted in these presidential elections, called early to secure a nation's mandate and future direction.
Even as polling stations opened at 7am, there were queues in the snow covered, freezing streets. Old people bundled up with fur lined boots and multiple layers of grey cloth, families with children in buggies, small children eager to put their parents ballots into the perspex box that sits at the centre of each polling station. There is genuine excitement hanging in the frozen chatter filled air. There is anticipation.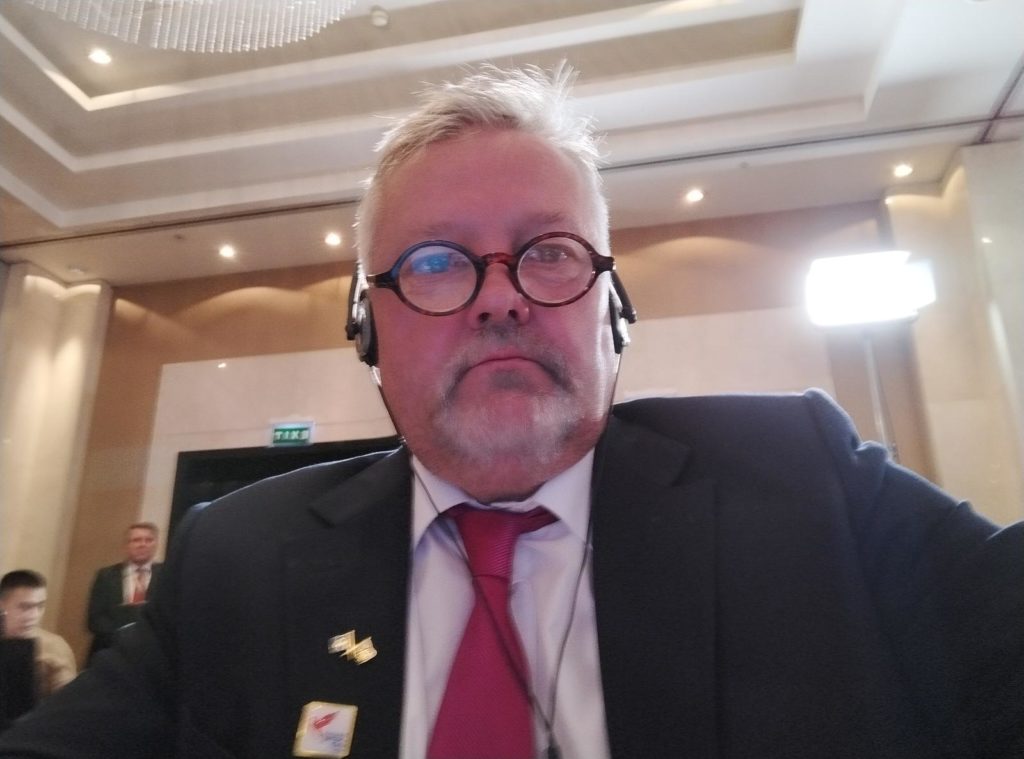 Astana is my second home and although it is the second coldest capital in the world by climate, it has to have the warmest people – welcoming and eager to share their culture, experiences and history and today I feel this is a part of their history.
There is also an irony in being here to cover the elections as a journalist. Some years ago I was asked to be an extra in a film here – playing a journalist! I remember that the weather was similar and, in a particular scene set in 1991, we had to clamour around an actor playing a newly elected First President asking about what reforms he intended to introduce – I was a stereotypical 'hack', the only foreigner and as a result I was heavily dubbed in the final movie.
Things have certainly changed. In 1991 there was only one name on the ballot -Nurzultan Nazarbayev – and he won 98% of the votes. Today there are six candidates, including two women and there is an air of expected change. Kazakhstan is a rapidly developing digital nation which was described as 'an envy' from one international observer – so we, the journalists, have a computer filled media centre, beaming the story around the globe as it happens. The TV is showing an "Online Marathon' of entertainment, comment and regular updates of voting numbers across the fifteen regions of the country. The concept is an interesting one, designed to inform and entertain but also to encourage people to vote – especially the young. Kazakhstan has an interesting social demographic with more young people than old, which contrasts markedly with western countries. This has its own challenges, one of which is voter engagement. The elections are supported by an army of young volunteers, many too young to vote but all are well informed and know their roles. Smiling, keen to practise their English and even keener to be involved in the democratic process and their own future.
As I walk from the media centre across the frozen pavements, the sun has truly broken through and the coming winter is held off for a few more hours. The call to prayer sounds out from the golden dome glistening 'old' mosque and people fill the streets going about their business, heading for a mall, enjoying the outside time and many of them are going to vote.
by Gareth Stamp
OCA MAGAZINE Deputy Editor