Interview with travel writer Paul Wilson
Paul Wilson is an acclaimed traveller and travel writer. Hailing from the less well-known town of Macclesfield in the North of England, his background has always been in history, having studied Ancient and Modern History for many years. From a young age he discovered the joys of independent travel, especially to countries with a rich past. This combination was the driving force that led him to travel writing, although it has sometimes been a slow and difficult journey, as the profession is a much sought after and difficult one to break into. Nonetheless, hot off the back of his first novel, The Alphabet Game, and after having become the heralded knowledge on Silk Road travel (with three Trailblazer Travel Guide editions under his belt), OCA caught up with Paul to find out more.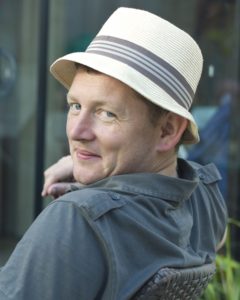 OCA: You've written a guidebook on the silk road, something many people imagine means you just turn up and enjoy the location for a few days before writing a few words about it. How does a typical day look when you are working on such a project in country?
Paul Wilson: The life of a travel writer is usually very different from the popular misconception. It's hard to get your first break if you want to be a full-time travel writer (rather than someone who does the odd holiday article on the side!), so most people end up doing their initial trips unpaid. I spent eighteen months in the British Library researching my first guide before I even set off. Once you are out on the road it becomes a lot more fun, but every day involves as much 'fact-finding' as it does sight-seeing. Writing The Silk Roads I'm usually on the road for three or four months at a time, which I love, but it's not everybody's idea of a holiday.
OCA: Why did you choose Central Asia as your area of interest, rather than say Australia where you live?
PW: I'm from the UK and my hometown is Macclesfield, a small town famous for its silk weaving industry. When they built a new road near my house they called it The Silk Road, and I knew straightaway that this was one route I just had to travel along. There are many different strands making up The Silk Road but they all flow through Central Asia, as this region is at the heart of all the ancient trade routes linking East with West, so in many ways Central Asia chose me! Funnily enough, until I moved to Sydney I had never been to Australia.
OCA: What would you say to somebody who said that by writing guidebooks and encouraging visitors, you are promoting the destruction of the unique and unspoilt region of Central Asia that you write about?
PW: I'm glad you asked me this question as it is something I'm quite passionate about. At the moment we are seeing a real and irrevocable 'destruction of a unique and unspoilt region' at the hands of ISIS in Syria and Iraq. So for guidebooks and guidebook-writers to be equated to this depresses me. Last year I spent a week in Kazakhstan for the Open Central Asia Literary Festival, and the most important conclusion we all came to is that we need to promote Central Asia, not keep it in the shadows. This involves two key elements: firstly, we need to ensure that the 'voice' of Central Asia's culture (from literature, to art, to tourism) is heard loudly and clearly on the international stage. Secondly, we need to treat the people and places of Central Asia with the respect they deserve, and feature them in credible works on an international stage; not just Borat movies! I hope my books help achieve both these aims in some small way.
OCA: Your new book is a satire on the guidebook theme – what was your motivation in writing it and who will it appeal to?
PW: My plan has always been to be a writer, not just a 'travel writer', which means my goal is to write about what interests me, regardless of the format. Alphabet Game is a mix of Around The World in Eighty Days and Evelyn Waugh's Scoop, with a healthy dose of M*A*S*H thrown in. Hopefully it will appeal to those with as keen a sense of humour as that of adventure, plus anyone interested in the 'politics' of Central Asia post 9/11. They say you should write about what you know, so travel and the world of travel-writing forms the backdrop of the story, from the early days of Lonely Planet to our modern desire to race around the world visiting as many countries as we can.
OCA: How far have you got in your own 'Alphabet Game' [the counting of countries you have visited starting with each letter of the alphabet] – are you missing any letters that you'd like to visit?
PW: As you have probably worked out there is only one 'O', Oman, one 'Q', Qatar, and a single 'Y', Yemen. The letter you can't 'do' is 'X' so Alphabet Game centres the small 'undiscovered' kingdom of Xidakistan, wedged into The Pamirs between Afghanistan's Wakhan Corridor, southern Tajikistan, Pakistan's Northern Areas and China's Xinjiang province (East Turkestan). Until Xidakistan is formally recognised we're still waiting for a 'winner'! In the meantime I really want to explore Yemen's Empty Quarter, which would put me on 25 'caps'.
OCA: What are your next projects we should look out for?
PW: This year I am lifting the curtain on my first stage play, Shakespeare Tonight, as part of the Sydney Fringe festival. I'm also working on a new novel, Sold Out. But the Silk Road keeps me busy for at least six months of the year and one of my main commitments is to the UNWTO's Silk Road Programme, working to provide a united voice for tourism in the region. I also do work with Macclesfield Silk Heritage back home.
On a personal level, I thoroughly enjoyed cycling the Silk Road with the guys from Tour D'Afrique, and I hope to get out in the saddle a lot more once my children are a bit older. I would also love to spend some time on a Silk Road archaeological dig at some point, plus climb one of the Silk Road's highest peaks.
Guidebook-wise, I have been with Trailblazer for over fifteen years now, and have started to edit as well as write their books, which in turn has opened new doors such as being included in Mary Dinan's Global Suitcase.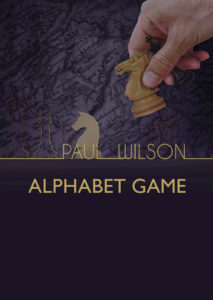 ISBN: 978-0-99278773-2-5
Available on Amazon & Amazon Kindle