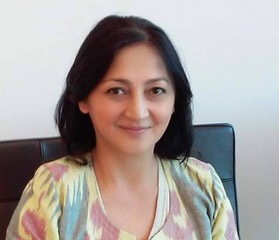 MY MOTIVATION IS MY FAMILY
INTERVIEW: DILOROM NISHANOVA
OCA Magazine: Tell us, please, about yourself and your creative activity / work
Dilorom Nishanova: My name is Dilorom, I live and work in Washington DC. I write about real life of people and drama. The genre of my books composes of true and fictional characters through the stories that play out.
OCA: How did you choose your path and who is your role model in the creative space or life?
DN: I believe my path chose me, with the events that happened to me personally and the events that I have seen unfold in front of me. My inspiration for my creative work is my family especially my grandfather who always taught me to stand firm in what I believe and always be with an open heart and mind. Welcome new people and ideas into my life that will later take me on a whirlwind journey. Along with my parents and my children who both inspire me continually. They fuel my creative enthusiasm and make me reach for more when I write with their stories and ideas.
OCA: What is your main achievement in 2021-2022?
DN: I had the pleasure of attending an event "BOOK FORUM FESTIVAL "in Brussels in November 2019. I would say mainly EGC influences my creativity through the need of sharing with people my story. I believe people are always interested in a good read especially if it pertains actual life events it brings you closer to the audience and the writer at hand. Real life events and challenges connect me with my audience on a personal level making it an intimate read between the reader and writer.
OCA: What is your motivation and the main aim of your creativity?
DN: My motivation is my family. Family is important regarding teaching and showing aspects of your life that you did not know existed or were there. By Unfolding the layers to their life and having a closer and meaningful look at mine. Makes it a unique situation of how far I can take my reader and my thoughts. My mission for my writing is for my voice to be heard and for the reader to relate his or her own life and or story. I believe people have similar patterns and go through life facing the same challenges and to reflect on circumstances and being able to write them out is magic on its own.
OCA: What would you wish for the members of the Guild and other creative people, just starting their career?
DN:My advice for someone who is starting to write is to write from the heart and connect to your audience by tapping into the readers emotions and feelings then you will surely succeed. "People will forget what you said but people will never forget how you made them feel."