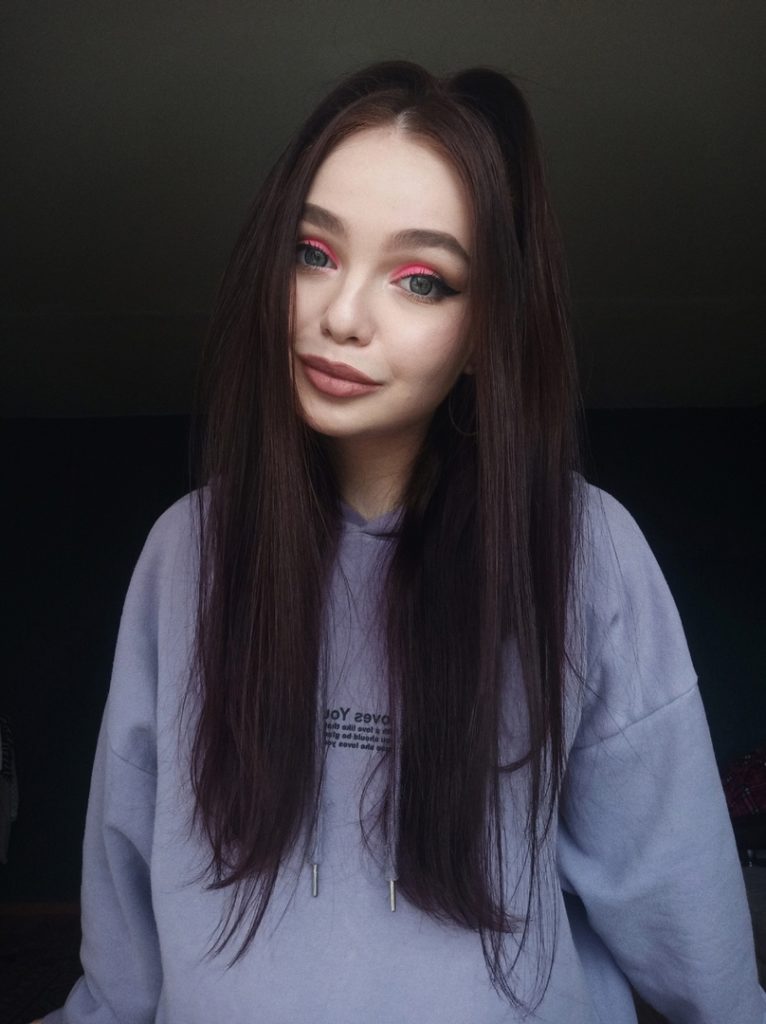 MY WHOLE FAMILY ARE CREATIVE PEOPLE
INTERVIEW: ANASTASIA SHEVCHENKO
OCA Magazine: Tell us, please, about yourself and your creative activity / work
Anastasia Shevchenko: I was born and grew up in a small closed city of Novouralsk. My whole family are creative people, so at an early age I realized that my life would be connected with art. At the age of two, looking at my dad, an artist, I began to draw. I studied at a school with an artistic and aesthetic bias, so I realized my creative potential there. The first years I focused on drawing, but I did it because at that time I still did not understand how to express my inner feelings differently. At the age of 11, I realized that I liked writing prose the most, although at that time I still did not take it seriously and did not think about it as my future. Now I know that being a writer is not just a hobby, but a lifestyle, a dream and a goal that I really want to go to, guided by the principle of "not a day without a line."
OCA: How did you choose your path and who is your role model in the creative space or life?
AS: After graduation, I entered the Chelyabinsk State Institute of Culture, by a lucky chance, I got to the Faculty of Documentary Communications and Tourism at the Department of Library and Information Activities. It was there that I realized that I wanted to become a writer, because then writing ceased to be a tool of sublimation for me. I showed my creative side only in the fourth year, when we, as the most "uncreative" faculty, organized our own creative competition. My prose passages took the first place there. This became a kind of "kick" that fate gave me from the bottom of my heart, showing me where I need to go. Life is generally the best teacher. No outstanding person will explain to you so easily what you need to do. Besides, life is not only a wonderful teacher, it is also an inexhaustible source of inspiration; it will give you new food for thought every day.
OCA: What is your main achievement in 2021-2022?
AS: I think my biggest achievement this year is that I have become bolder in the manifestation of my creativity, I have stopped being afraid of criticism and regard "experience" as a "failure", I have become more honest, first of all, with myself. Teenage romanticization and sentiment are, of course, fine, but it's more useful to be in constant self–improvement. I am very happy that my creativity is growing and developing with me. I also realized that writing "to the table" no longer makes sense, and it's time to move on, publish and communicate with my target audience in order to identify my strengths and weaknesses.
OCA: What is the main feature that makes you and your art/work unique?
AS: It seems to me that the main task of any good writer is not to give the reader ready-made answers to all his questions, but to ask those questions that the reader must answer for himself. This, I think, is the basis of my work.
OCA: Tell us, please, about the events of the Eurasian Creative Guild (London) and projects that you have already taken part in and how does ECG influence your creativity and success in your work?
AS: I haven't had time to participate in Guild projects yet, but I will definitely do it in the future. However, I attended creative meetings. When a large number of people gather in one place who are sincerely in love with art, as well as united by a sense of belonging to a common cause, it's just amazing. Emotions are indescribable!
OCA: What is your motivation and the main aim of your creativity?
AS: My main motivation is the realization that I can do more, better, understanding that I have potential that needs to be realized. Saving energy is wonderful, the main thing is to remember that the accumulated knowledge, experience, and potential must be released into the world in time. And my life goal is very simple – to realize myself as a professional in my field, because I have everything else, I am generally a happy person.
OCA: What would you wish for the members of the Guild and other creative people, just starting their career?
AS: First of all, consider your creativity not as a tool for making money (although this is the case), but as an opportunity to show what you feel and think to other people. This is a chance to establish communication even with those who do not understand you. All creative people can communicate without words: movements, images, even intonation. This is what makes each of us unique. Don't be afraid to show yourself to the world. Every art has its own lover. Even if nine people don't like your work, there will always be one who will be delighted.