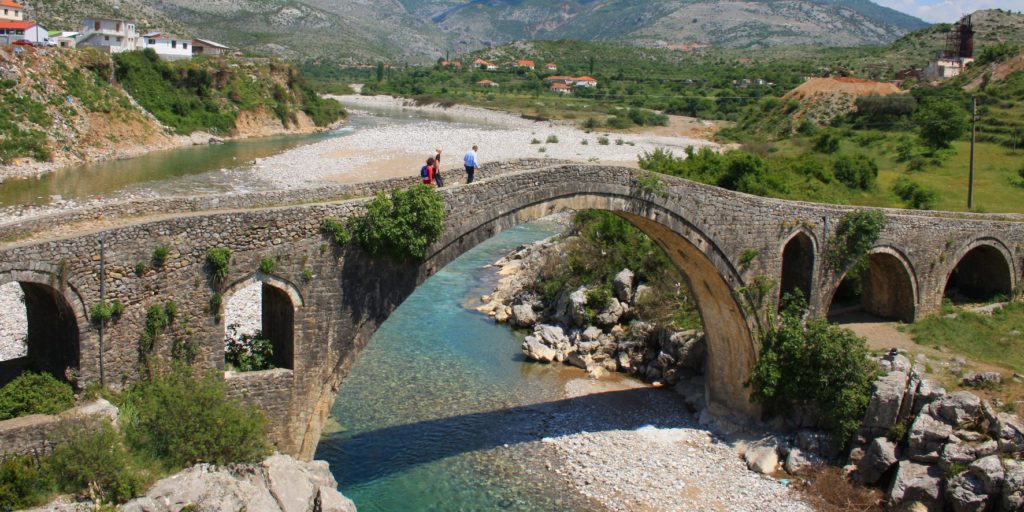 Tirana: European Capital of Youth 2022 aims to empower the future of Albania.
The European Youth Capital is awarded by the European Youth Forum, which aims to empower young people, boost their participation and strengthen European identity.
To find out more about Albania's role as host of European Capital 2022, and how to inspire the next generation of leaders while retaining a strong cultural heritage, we interviewed H.E. Donika Hoxha – Ambassador of the Republic of Albania to the Republic of Bulgaria and the Republic of Moldova.
Dr. Donika Hoxha has been the Ambassador of the Republic of Albania to the Republic of Bulgaria since October 2018 and the Ambassador to the Republic of Moldova since October 2019, although she began her professional career in 1998 at the Ministry of Culture, Youth and Sport of the Republic of Albania.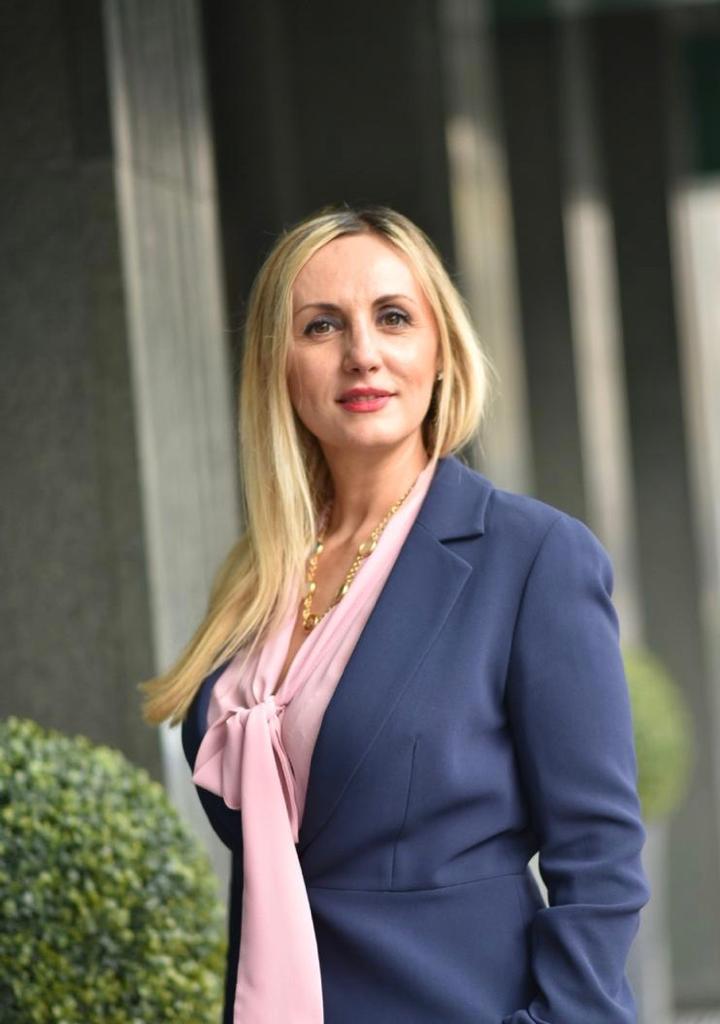 What motivates you to represent your country abroad and what is the message you want to spread through your work?
Being a diplomat and representing your own country is not merely a profession. You have to love your country, what it has been at different times in its history, and begin your duty by knowing what best serves its interests and then seek to achieve an outcome as close to those requirements as possible. For this, you need to invest time, energy and effort in your own professional development.
One of the aims of the European Capital of Youth is to empower the next generation/leaders – how do you do that?
The most important qualities of a good leader have always been strategic and critical thinking, innovation and action. As we move farther into 2022, after being faced with the biggest challenge of the century, the COVID pandemic, I believe that the best leaders continue to be those who inspire, motivate and empower their team. I would like to quote Steve Jobs "Management is about persuading people to do things they do not want to do, while leadership is about inspiring people to do things they never thought they could."
To be an effective leader you'll also need to be a good listener and communicator. Among the skills we need to improve are transparency and good communication, to ensure that everyone has the right information no matter where they work and to get motivated to be engaged. Accountability is yet another important matter which factors into success. Leaders must hold themselves accountable to do the necessary work to fulfil their promises.
A good leader needs to have the resilience to push himself/herself over, through, around, and sometimes under obstacles. True motivation only appears by overcoming difficulties.
To go back to Tirana as European Youth Capital 2022, I can say that it has become already not only a space for the young boys and girls of Tirana, but a space for all the boys and girls of the region. Tirana has become an open house offering opportunities to all who present an innovative idea, encouraging new initiatives. We are dedicating a whole year to communicating, encouraging, financing and dedicating youth projects like never before in the last 31 years, with the final goal to nurture and create new leaders for the future of our country.
How do new leaders rise and how we could support and develop new leaders among the young generation?
Most leaders throughout history have emerged out of the needs of the situation, arising from the dynamics and processes that unfold within and among a group of individuals as they endeavor to achieve a collective goal. As different situations call for different configurations of knowledge, skills, and abilities, the group turns to the members who mostly display drive, self-confidence, knowledge of the situation, honesty, and integrity. It is not difficult to spot them as they are able to exert considerable influence and provide direction while driven by a vision embraced by the entire group.
Talented up-and-coming new leaders among the young generation need challenging assignments that stretch them to new heights. We need to believe in them, encourage and support their aspirations. We need to produce more leaders rather than more followers, which is fundamental to long term success. To do that we need to support leadership development initiatives among the youngest generation, empowering them to make decisions that support the goals and vision of the community, encouraging them to change and make changes. I would like to quote the Mayor of Tirana, Erion Veliaj saying: "if you can change yourself, you can change a class; if you change a class, you can change a school; if you change a school, you can change a city; if you change a city, you can change a country, and if you change a country, you can build change in a region like the Balkans, and if you change a region, you can change Europe and the world. This is our appeal. This is our challenge".
Is that why Tirana becoming the European Youth Capital is so important?
We need to create the conditions for our young people not to flee our countries and develop their talents. This would give long-term competitive advantages to our countries, especially considering our current situation of brain drain. Leaders exist at all levels. We have to identify the ones who can step in and fill critical roles when necessary. This should be our mission. As I said above, we must be held accountable for developing other leaders.
We need to cultivate young people's interest and nurture their curiosity. More efforts and concrete actions are needed to integrate local knowledge in formal education curricula. However, that is not enough if the they are not encouraged to go out and experience.
And the programme of Tirana as European Youth Capital for 2022 is completely focused on youth and their assets and untapped potential to shine. The 8 programs of Tirana as European Youth Capital for 2022 are:
Youth Makes Creative Economy and Innovation – the purpose is to support the transformation of young people's creativity into culture and innovation based mainly on the use of technology, but not only. It will enable young people to establish an authentic approach, giving them the opportunity to express a new development model based on innovation and the importance of entrepreneurship;
Youth Creates Culture – aims to encourage young people to explore the ways in which culture and art can be put to the benefit of their daily lives, turning it into a powerful tool for positive long-term change;
Youth Develops Capacity – aims to help young people on their journey to personal achievement through capacity building through combining a range of creatively designed activities, addressing the skills needed for different walks of life, where young people will not only be trained but will be active protagonists in capacity building activities. Aims to support young people in developing their technical and soft skills, emotional intelligence and personality;
Youth Participates – purpose is to increase the perception and confidence of young people in their potential as agents of change, encouraging their higher involvement in decision-making processes, at the central and local levels. The programme focuses on the promotion of project ideas related to youth participation in local government through activities that strengthen the development of volunteerism and activism, organizing debates and advocacy groups, as well as capacity building sessions with a focus on amplifying youth voices, etc;
Youth Diversity – the purpose is not only to educate young people in having a more positive outlook on a society with diverse characteristics, but to turn them into the main promoters of multiculturalism and tolerance. By encouraging the younger generation to be barrier-free, free from prejudice, and fostering a climate where equality and mutual respect are vital, we aim to create a cooperative and benevolent community whose intellectual strength stems from synergy of the diversity of the people who make it up. The programme aims to raise the multicultural awareness of youth through a series of diverse and comprehensive project ideas. Young people from different communities will have the opportunity to represent the voice of diverse groups and backgrounds in promoting mutual understanding for a more peaceful and prosperous Albanian society within the European Union;
Youth are Europeans – Albanian youth, which makes up half of the country's population, is the most pro-European segment of our society. However, despite pro-European sentiments, the phenomenon of young people leaving the country and 'brain drain' has become a real concern for the country's future. More than ever it is important to bring Europe to young people and help them understand that they are already part of it. Albanian youth should be made aware that Europe is at home. Tirana, being the capital of Albania and the city with the largest number of young people nationally, is a driving force for the whole country and as such has a key role in empowering its youth towards better strategies and policymaking. These are the reasons why the focus of our programme is to encourage a sense of belonging in the EU family by implementing diverse project ideas and activities such as the 'European Parliament Model', exchange activities with colleagues and peers from Europe and the Western Balkans, as well as cultural and artistic projects promoting the European values. The purpose of these activities is to raise awareness of the common European identity by promoting democratic values and the importance of working together for the future of the European family;
Youth and Eco-Health – promotes a healthy lifestyle among young people and aims to raise their awareness of the essential importance of a healthy ecosystem for all beings and organisms found in nature. Humans are an important part of this ecosystem, but at the same time its greatest danger;
Youth Spaces – aims to promote the implementation of project ideas that provide additional physical space and youth-friendly infrastructures to young people in the city, which are autonomous, open, safe and accessible to all. Some of these spaces aim to provide professional support for the development and provision of opportunities for youth participation in decision-making and urban life. The ultimate goal of the programme is for young people to become co-designers of Tirana's urban spaces as well as to enable them to identify the ways through which their community can shape these spaces to offer better social and cultural engagement.
Can you give some examples of the Cultural heritage that is Specific to Albania?
In terms of art, I would single out iconography. In Albania, it is well known especially in Berat and Korҫa, where are located the National Iconographic Museum "Onufri" and the National Museum of Mediaeval Art. Many of Onufri's icons, dating back to the end of the European Renaissance, have managed to survive. You can also find Onufri's works in the National Historical Museum of Tirana, specifically in the pavilion dedicated to post-Byzantine iconography.
The Albanian wealth of traditions is the principal motivation for travel to the country, with more and more tourists seeking to find out about this hidden gem in the Mediterranean, its culture and to experience its peculiarity of performing arts, handcrafts, rituals and cuisines. In the basket of Albanian intangible heritage stands proud Albanian folk iso-polyphony. Otherworldly, complex and trance-inducing sounds manifested by the power of the human voice, carrying the emotional weight of centuries of pride, poverty and oppression; polyphonic vocal music is a living tradition in Albania and in 2005 was proclaimed a Masterpiece of Oral and Intangible Heritage of Humanity by UNESCO. This centuries-old traditional folk performance, somewhere between singing and recitation, between lament and celebration, joins multiple voices into a unique synthesis and has spanned time and space to inspire anyone from 18th century poet Lord Byron to contemporary Albanian author Ismail Kadare, among many others.
Thus, safeguarding intangible cultural heritage, is a valuable source of the economy. The intangible elements of heritage are of greater significance in facilitating emotional and sentimental attachment to a nation. They contribute to national identity and their scientific and cultural value makes the country recognizable and improves its image.
What can be done in order young people to be involved and engaged with ICH, to safeguard and use these values?
There is a risk that certain elements of intangible cultural heritage could die out or disappear without help, but how can we safeguard and manage a heritage that is constantly changing and part of 'living culture' without freezing or trivializing it? Safeguarding them is about the transferring of knowledge, skills and meaning. Hence, first and foremost, a good knowledge by the young generation of the values of culture as a symbol of the identity of a country is significantly needed. Unfortunately, there is still a quite distant relationship between the young generation and art history and education and one of the main challenges in safeguarding intangible heritage is the loss of interest and enthusiasm to practice by the young generation.
When transmitted from generation to generation, intangible heritage is continuously created and recreated. It is exactly recreation that we have to encourage. A substantial engagement of young professionals in spreading the importance of active participation of local communities to protect and safeguard the cultural activities needs to be encouraged. On the other hand, governments, international organizations and NGOs have an important role in supporting projects and initiatives to this end and of course, Tirana being the European Youth Capital 2022 will assist this!
https://tiranaeyc2022.al/en/calendar/?external=1 – The website for information and calendar of events for European Youth Capital 2022
Many thanks
Notes
Add in a program of events for European Youth Capital 2022
Intersperse with photos of cultural activity and sights
Photo of Dr Dr Donika Hoxha at beginning