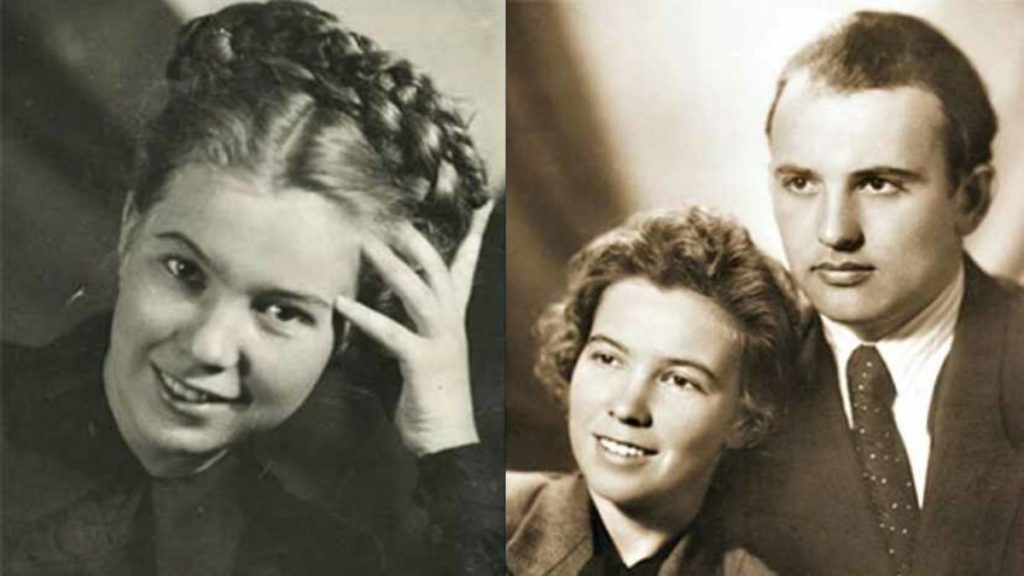 Raisa Gorbacheva – Remembering the First Lady of the USSR
By Stephen M. Bland
This year marks the 90th anniversary of the birth of Raisa Gorbacheva. The wife of Mikhail Gorbachev, Raisa was a brilliant sociologist in her own right, and as the first visible First Lady of the Soviet Union, became a sensation in the West, where her candour, forcefulness and glamorous appearance made her an important asset in her husband's efforts to win over hearts and minds abroad. At home, however, where there was no tradition of a 'First Lady' and the wives of top officials were rarely seen and never heard, she was the subject of much criticism, both personal and because of her husband's attempts to reform the USSR.
Born in the village of Rubtsovsk in western Siberia, Raisa's father was a railway worker from Ukraine, whilst her mother was a peasant. Illiterate until her 20s, her father had been executed in a gulag. Despite these humble beginnings, however, she was an outstanding student and graduated from secondary school with a gold medal, affording her entry to study philosophy at Moscow State University, where she caught the eye of a young Mikhail Gorbachev. With his attempts to woo her rebuffed, Gorbachev would have to persevere for two years before they were married in 1953. Their only child, Irina, was born four years later, by which time Raisa had followed her husband to his home region of Stavropol, where she taught at the Agricultural Institute whilst defending her thesis on The Development of New Features in the Life of the Peasantry in Collective Farms.
When the couple returned to the capital in 1978, Raisa taught at the Moscow State University for seven years whilst her husband continued his ascent into the halls of power, before stepping down to become an unpaid member of his staff in 1985. Unlike the wives of previous Soviet leaders, such as Brezhnev's wife, Victoria, who stayed at home and made jam, and Andropov's second wife, Tatiana, whom no one knew existed until she appeared at his state funeral in 1984, Raisa was not one to eschew the limelight. She found the petty politics and gossip of the tea-drinking circles of Kremlin wives stiflingly dull, preferring to accompany her husband when he travelled, both within the Soviet Union and abroad.
Mikhail and Raisa were a partnership, and although it wasn't officially acknowledged, she served as one of his closest advisors, an arrangement previously unheard of within the Soviet Union. As Mikhail wrote of his wife in his memoirs, 'We were bound first by our marriage, but also by our common views of life… We both preached the principle of equality.' These sentiments were echoed by Raisa in her own memoir, I Hope, and in interviews where she stated she was 'very lucky with Mikhail. We are really friends, or, if you prefer, we have great complicity.'
A darling of the press in the West for providing a splash of colour amidst the grey suits, Raisa was photographed visiting hospitals, schools and children's homes, and taking tea with the wives of other world leaders. Her long-running spat with Nancy Reagan – whom she often outshone – also served as an amusing sideshow. After visiting the White House, she famously commented that 'humanly speaking, a human being would like to live in a regular house. This is like a museum.' Her shopping trips to London, Paris and New York were the stuff of legend, as was her vast and dazzling wardrobe.
Unsurprisingly, such a public persona didn't always play as well to the public back at home, where despite the sexual revolution 70 years earlier, the conservative politics of a rigid patriarchy reigned supreme. Raisa was often portrayed as egotistical and ostentatious for such faux pas as visiting the victims of the Armenian earthquake of 1987 draped in fox furs. A celebrity in her own right, often subject to, in her own words, 'invention, myths and even slander,' in the same year she appeared on the cover of Pravda, a place where women were hardly ever featured. There was also an element of jealousy to the dislike of her, as her chauffeur-driven car and lavish designer wardrobe were obviously not available to ordinary Soviet citizens.
Over time, however, Raisa found her niche at home in promoting the welfare of sick children and women's issues. She began to change minds though such acts as ensuring the victims of the Chernobyl disaster were taken care of, sponsoring a major paediatric hospital, and donating US$100,000 to the blood cancer charity, the International Association of Haematologists of the World for Children.
On the final day of the coup attempt by hardliners in 1991, Raisa suffered a stroke which left her left arm paralysed. According to her husband, she never fully recovered. After stepping out of the spotlight, she died of leukaemia on September 20th 1999 in the Munster University Hospital at the age of 67. Shortly before her passing, Raisa said that 'I had to get sick with such a fatal illness and die to make people understand me.' Upon learning of her death, U.S. President Clinton said that 'The example she set, through her help for child victims of leukaemia and through her own courageous struggle against this terrible disease, was an inspiration to people everywhere.' Raisa was interred in the Novodevichy Cemetery in Moscow, with thousands coming to say their farewells. In 2006, her family founded the Raisa Gorbacheva Foundation, which raises money to support those with childhood cancer.