PEOPLE'S DIPLOMACYIN ACTION AT BURABAY
In European countries they have a tradition of taking a "gap year" after college before entering university. Usually this year is devoted to travel and volunteer work, and volunteering in itself is a form of social interaction. Even members of the British royal family are included in this process (this is how Prince William, for example, worked in an air ambulance, and donated his salary for charitable purposes).
In the former Soviet countries, where the education system is significantly different, and going to university is something of a compulsory step immediately after school, this tradition does not exist, and young people are concentrated solely on getting a highly paid and prestigious job. Volunteering is still perceived as an exceptional phenomenon, since "unpaid" work is often regarded as a waste of time.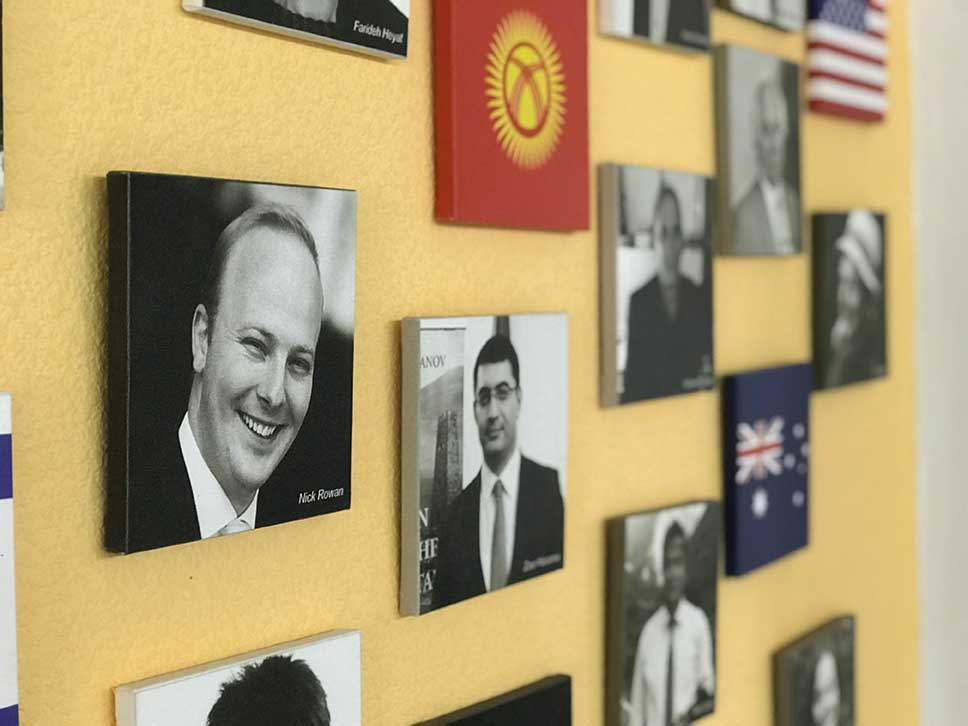 The ECG HORIZONS Burabay residency, opened by the Eurasian Creative Guild (London) in 2021 in Shchuchinsk (Kazakhstan), was conceived as a volunteer mission to promote culture, creative experiments and create a space for the development of talented people, where they can exchange experiences with colleagues from different countries. ECG (London) is a non-profit organization, and the residence was originally a social project rather than a commercial investment. For two years, the team's forces reconstructed the main work spaces, with some items done directly by the team themselves where specialized knowledge was not required. And there is still a lot of household and construction work that needs to be done – from caring for the territory to developing partnerships and joint projects with companies in the region. And it was this part of the work that was conceived as a volunteer project for creative people: they come to engage in creativity and at the same time contribute to the development of the residency in exchange for living there. Unfortunately, this idea is an unfamiliar concept for those with the mentality of former Soviet countries. Besides this, international travel has become much more complicated over the past three years and has reduced the number of people who are able and willing to travel anywhere for a long time.
Currently, the ECG HORIZONS Burabay residency has become a more peculiar cultural diplomatic mission, since both heads of the Guild – Chairman Gareth Stamp and Vice Chairman Marat Akhmedjanov – were awarded medals for their contribution to the development of people's diplomacy by the International Commonwealth of People's Diplomacy. It hosts international festivals every year, and residents and guests who come here to work on their creative projects throughout the year perform in the cultural and educational institutions of the region. We are waiting for more of our colleagues who are ready to come to the residence to share their creative experience with colleagues and children in Shchuchinsk, provide them with support in learning foreign languages, creative skills ​and help the Guild team improve the residence.
If you have any questions about co-operation,
please contact us by email
t-kaunis@ocamagazine.com