PARTNERSHIP FOR A NEW UZBEKISTAN
The British Council has been supporting systemic education reform and cultural relations between Uzbekistan and the United Kingdom for the last quarter of a century since the signing of a formal bilateral agreement with the Government of Uzbekistan in October 1996.
A key focus of the reforms over the past few years has been on the quality of education and its relevance to the needs of the growing market, more holistic approaches to reform, widening access to education opportunities, teacher education as well as English language teaching and learning.
2023 was announced by the President of Uzbekistan as the Year of Human Care and Quality Education and a number of new strategic directions for education sector development are being developed, including the Uzbekistan Partnership Compact for Education Reform, which was signed by all development partners in April 2023.
These priorities are shaping the British Council's programme in Uzbekistan.
As part of the British Council's Going Global Partnerships programme in Uzbekistan to contribute to large-scale higher education reform, in partnership with the Ministry of Higher Education, Science and Innovations of the Republic of Uzbekistan we launched a University Governance policy discussions series. The series aims to explore different dimensions of higher education governance, drawing from Uzbekistan's and the UK's experience to benefit national higher education governance system and structures.
This series, that has brought together around 500 academic leaders from all over Uzbekistan, focuses on higher education development priorities for Uzbekistan and covers the fundamental principles of Higher Education governance with a focus on a typical university governing body structure, its membership and national regulation. It also focuses on key relations between executive and Governing Boards and shares rectors' and CEO's perspectives on how the Governing Boards contribute to quality assurance and vision for university development and discusses the role of academic governance via academic boards. The series included the national Round Table on Nurturing Governance Culture in Universities on February 24, 2023 and focused on building and growing a governance culture and discussed how all stakeholders build and sustain effective governance within and across universities.
On May 7-10 2023 a delegation from Uzbekistan, including the Minister of Pre-school and School Education (Hilola Umarova), First Deputy Minister of Higher Education, Science and Innovations (Komiljon Karimov), Deputy Minister of Digital Technologies (Rustam Karimjonov) and the Director of the British Council Uzbekistan (Denise Waddingham) attended the Education World Forum in London – the world's largest gathering of education and skills Ministers and education leaders. The visit programme included meetings with the UK's education ministers, leadership of the British Council and the World Bank, heads of leading education institutions such as QAA, Advance HE, Ofsted, Cambridge Partnership for Education, Norwich Institute for Language Education and more than 20 UK higher education institutions as well as the opportunity to meet education ministers of other countries.
2023 has been the final year for the British Council's Creative Spark five-year regional initiative to support international university and institutional partnerships to develop enterprise skills and creative economy through partnership with the UK. The programme in Uzbekistan was developed in response to large scale national reforms in economy and education and to support the national creative sector and a demand for entrepreneurship training leading to wealth and job creation.
At a national level the programme worked in close partnership with the Ministry of Higher Education, Science and Innovations of the Republic of Uzbekistan, El-Yurt Umidi Foundation, Art and Culture Development Foundation under the Cabinet of Ministers of the Republic of Uzbekistan and major higher education institutions in Uzbekistan to develop innovative approaches to creative entrepreneurial education and make it relevant to the needs of the growing market. Over 5 years partnerships have been made with Goldsmiths University London, London Metropolitan Univerity and Queen Margaret Univeristy.
As a result of the programme, a Quality Practice Framework was developed, bringing together the work and best practice shared by Creative Spark partnerships, aiming to introduce creative enterprise education to universities in Uzbekistan. The Big Idea Challenge and Entrepreneurial University Awards schemes offered higher education students and academics, as well as young entrepreneurs, opportunities to develop and present their project ideas and get recognition for excellent business start-up or education reform work in their institutions.
Under the British Council's Going Global Partnerships programme in Uzbekistan a college partnership was developed in 2022-2023 between Lincoln College, UK and two Uzbekistan technical colleges – Fergana City Vocational School and Tashkent Technicum of Economics and Industry. The partnership focused on quality assurance in vocation education and explored self-assessment reviews and planning documents used by the colleges in the UK. As part of the project in February 2023 Uzbekistan colleges and representatives of the Ministry visited Lincoln College to explore quality assurance processes and to share good practice. On May 14-20, 2023, Lincoln College visited Uzbekistan to engage with senior college managers as well as academic staff and practitioners around quality assurance and new teaching approaches to develop an action plan for further cooperation. On May 18, 2023, Lincoln College and Tashkent Technicum of Economics and Industry signed an MoU around further partnership and met with the Ministry of Higher Education, Science and Innovations to explore wider partnership opportunities with the vocational education sector in Uzbekistan.
In 2022 to support higher education reform in Uzbekistan and to contribute to the development of inclusive higher education, the British Council, Westminster International University in Tashkent and the University of Westminster in partnership with the Ministry of Higher Education, Science and Innovations of the Republic of Uzbekistan with support from the Legislative Chamber of Oliy Majlis of the Republic of Uzbekistan launched an Inclusive University initiative. A 2022 conference looked at the issues related to women's empowerment and girls' education, access to education for people with disabilities and those from low-income families. The Conference themes included: The Inclusive Curriculum, Inclusive Higher Education Leadership Development, Inclusive Student Support and Skills Development as well as Inclusive Institutional Culture.
As a result of the Conference, a national Inclusive University working group under the Ministry of Higher Education, Science and Innovations of the Republic of Uzbekistan was established to share good practice and coordinate the efforts around more inclusive higher education provision specifically focusing on:
Embedding inclusion in university strategies
Shaping a more inclusive curriculum
Providing more relevant student support.
The group will take a systemic and consultative approach and among immediate steps, in 2023, has started a mapping of major inclusive education stakeholders and will aim to develop a Good Practice Guide based on the best national and international experience.
Making universities more inclusive will help attract talent, create an inclusive culture for all, diversify thinking and approaches, promote innovation and growth, diversify communities and create opportunities.
English Reform is central to work of the British Council in Uzbekistan. We continue to support reform of national pre-service teacher training (PRESETT) for future English teachers. To date 17 Universities in Uzbekistan teach to the modern curriculum developed in partnership between the Ministry of Higher education, Science and Innovations of the Republic of Uzbekistan and the British Council.
The British Council plays a convening role as co-chair with the Ministry of the English Reform Steering Group which aims to ensure a holistic approach to teacher education and the main drivers of reform, and to connect the Ministry to influential ELT networks, institutions and professionals.
Creative Economy
Beyond education, the British Council's arts and culture work includes supporting government of Uzbekistan efforts to introduce measures to support the growth and sustainability of cultural producers and creative businesses. More recently this has included specific measures to support the tourist industry and the traditional arts and crafts that help to underpin it, and to develop the night-time economy. As a contribution to this long-term process, the British Council commissioned a mapping of creative industries in Uzbekistan. The report offered a number of recommendations, highlighting in particular the need for more comprehensive mapping and data for creative industries, the need for a broader skills strategy (focusing especially on business, marketing and producing skills), and the need for more systematic co-operation between government and the creative industries. This study will inform the programme and themes of the upcoming World Creative Economy Conference, which will be held in Tashkent in 2024.
We support arts and creative industries in Uzbekistan with our own Creative Producers programme. It started in 2019 after a need was identified by the cultural sector in the country to have skilled arts practitioners who could go beyond their usual managerial duties. Throughout the past four years, UK trainers have worked with more than 30 emerging creative producers to develop a group of professionals who feel empowered to encourage artistic experimentation and work across artforms.
These are very exciting times in Uzbekistan, and we are delighted to work with our excellent partners and networks in the UK and Uzbekistan to create new opportunities for young people to realize their potential, to succeed and to shape the future.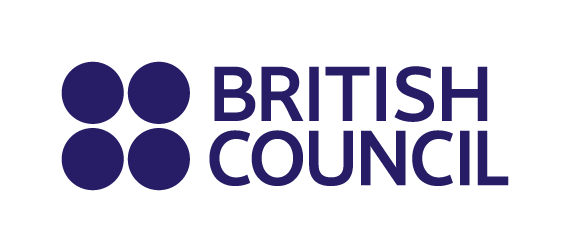 by Denise Waddingham, Director, British Council Uzbekistan
by Jamilya Gulyamova, Deputy Director, British Council Uzbekistan.