BELARUS' EDUCATION POLICY FORGES A NEW PATH
In the Republic of Belarus, education is the basis of statehood; it ensures the reproduction of personnel and forms high quality of human capital.
Belarus has managed to develop the best traditions of the Soviet education system, while also balancing healthy conservatism and innovation. The country adopted the Education Code and developed the Conceptual Approaches to the Development of the Education System in the Republic of Belarus for the period up to 2030. The policy implemented in Belarus meets current demand in society for practice-oriented education as a condition for the subsequent competitiveness of the graduate.
In the media education is being positioned as an institution that plays an important role in the development of society through the prism of the transfer of knowledge, skills and values from one generation to the next. A large number of students are an evidence of the demand for education: 238 500 students and undergraduates received higher education in 2022/2023 academic year, 108 900 students received specialized secondary education, and 60 500 students received vocational education.
Progressive evolutionary development, constant mastering of modern approaches in combination with attractive tuition fees contribute to the popularisation of Belarusian education among foreign citizens. A significant rise in the number of foreign students has been seen from 26 000 in 2020 to 33 000 in 2022. This testifies to the recognition of Belarusian education in the world. At present, national universities are implementing more than 200 joint educational programmes with foreign higher education institutions. Interaction with China is actively developing – currently, there are about 550 cooperation agreements between Belarusian and Chinese universities.
As of 1 January 2022, the following Belarusian institutions were among the 5 thousand best universities in the Webometrics Ranking of World Universities (webometric ranking of universities by the Cybermetrics research group, which is part of the Spanish National Research Council): Belarusian State University (806 position), Belarusian National Technical University (3377th position), Francisk Skorina Gomel State University (3746th position), Belarusian State University of Informatics and Radioelectronics (3751 th position), Yanka Kupala State University of Grodno (3905th position), Belarusian State Medical University (4107th position), Grodno State Medical University (4775th position), Polotsk State University (4791th position), A.S. Pushkin Brest State University (4926 position), Belarusian State Technological University (4954 th position).
The 2022 QS World University Rankings (rankings of universities compiled by the British company Quacquarelli Symonds) include the Belarusian State University (295th position) and others in respectable places.
The Republic of Belarus continues to implement the course of adaptation of future generations to the latest trends in the educational and economic space, while preserving its national features and accumulated experience.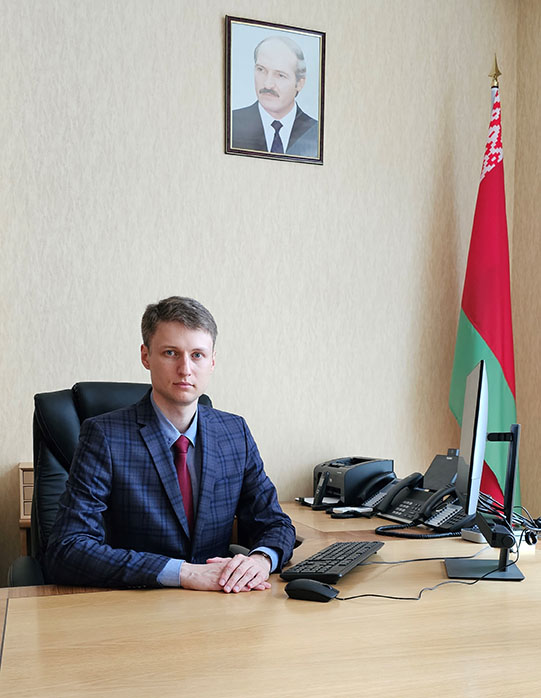 by Dmitry Shchepachev, Chargé d'Affaires a.i.,
Embassy of Belarus in the UK
The article is based on materials provided by Belarusian Institute for Strategic Research