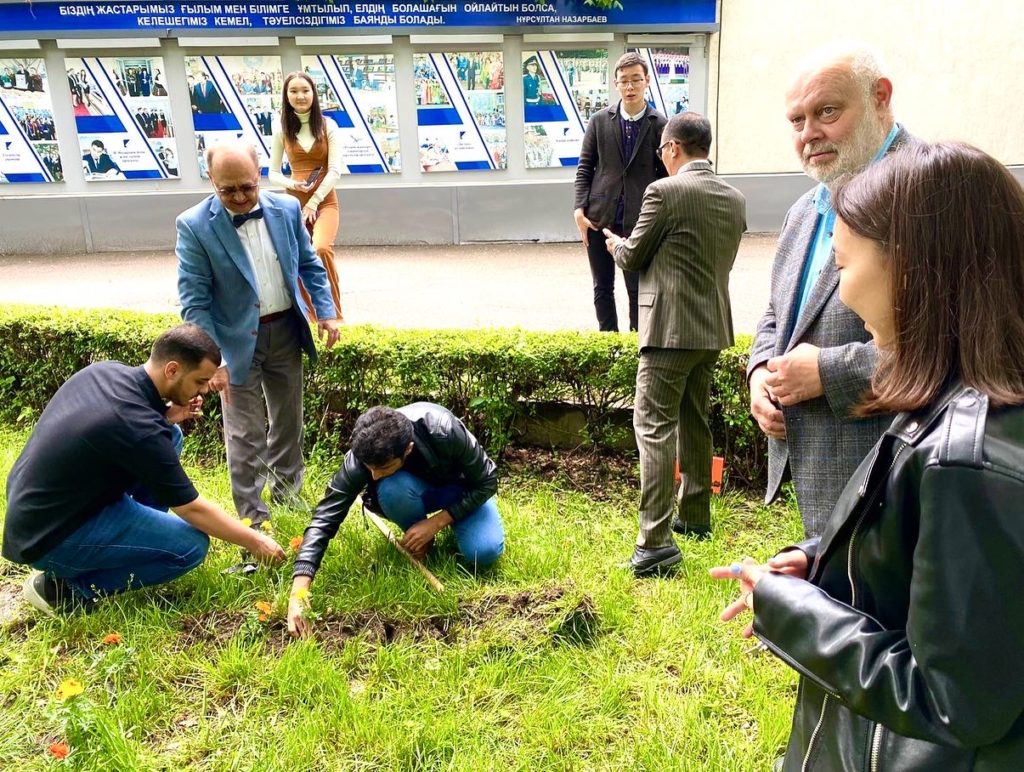 Mobilizing knowledge management for dealing with climate change and Sustainable Development Goals
The world's communities face among many challenges related to climate change and rising economic and social problems, from unbearable hot weather in many parts of Europe and forest fires in many parts of Eurasia and Canada to damages to agricultural crops in many parts of Asia. In order to deal with those numerous problems around the world, policymakers need to use the right policy tools for making the most effective decisions utilizing the knowledge from best practices from around the world. The question is rising: do they have enough training in expertise for knowledge management in the increasingly complex world of the information revolution, rising tides of online communications in the avalanches of social media reports?
Indeed, the knowledge management skills increasingly become an important part of modern education especially of the education for sustainable development. Present-day policymakers and future leaders need to develop abilities and competencies for managing large bodies of information from managing large databases and huge amounts of information collected by researchers and research institutions to managing reports and social development data and social development and climate change data accumulated at various universities in many countries.
In the context of education, the term "knowledge management" refers to a specific body of educational and research tools related to a systematic multidisciplinary approach to creating, sharing, and utilizing and most importantly to managing knowledge and information related to sustainable development.
At the end, we all need to learn how to effectively use the rapidly growing body of knowledge, especially on innovations, new information and communication technology (ICTs), and organizational development and mobilization of resources for addressing the needs of many communities both in developed and developing countries.
Universities around the world accumulated significant knowledge and expertise about adaptation for and dealing with various challenges related to the climate change and many related environmental, social, and economic issues. Take the example of Kazakh National Agrarian Research University (KazNARU) – which is located in a large metropolitan area in Kazakhstan. Like many universities around the world, KazNARU conducted numerous studies and research projects related to the climate change, changing flora and fauna, and changing human habitat, including large project on the selection work of new drought and disease resistant plants for food production and urban landscaping. And there is large demand for these type of studies. Climate change is already changing the environment at the micro-geographical level in many countries. For example, temperatures in and around large metropolitan centers are getting higher, access to clean water is more difficult, the air is becoming more polluted. Thus, traditional bushes, trees, and flowers struggle to survive and grow in the "stone jungle" of modern urban centers. There is a need to select new types of plants capable of surviving in the conditions of modern cities or to engage in selection work for acclimatizing the existing types of plants for our new conditions. For instance, the modern landscaping design and urban planning increasingly involves vertical parks, gardens, clubs, and greenhouses, which needs new approaches to selecting plants, bushes and flowers.
In general, researchers around the world possess the vast treasures of knowledge and expertise and unfortunately many ground breaking studies still remain on the desks or bookshelves. It is time to work out an effective knowledge management mechanism in order to systematize existing studies and adapt them as much as possible for practical purposes and practical use.
Universities and educational organizations may play an important role in generating knowledge, developing scientific research, and in teaching knowledge management for sustainable development to help leaders of today and tomorrow to come up with the right answers and remedies and good practices for all communities.
About the author: Rafis Abazov, Ph.D., is a visiting professor at Kazakh National Agrarian University (KazNARU) and a director of the Institute for Green and Sustainable Development. He is the author of The Formation of Post-Soviet International Politics in Kazakhstan, Kyrgyzstan, and Uzbekistan (1999), The Culture and Customs of the Central Asian Republics (2007), The Stories of the Great Steppe (2013), and others.